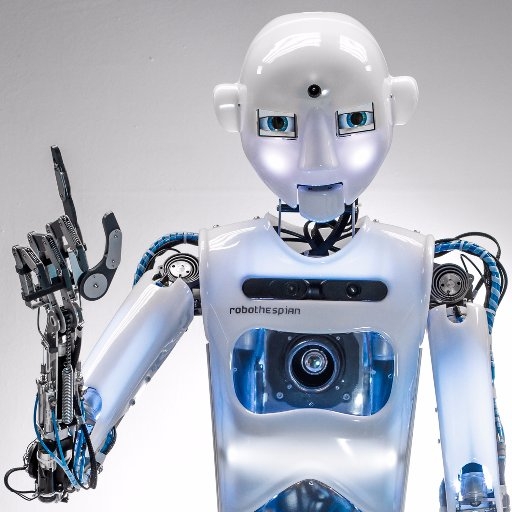 IT News
Mumbai, Jan 4
The 23rd edition of "Techfest 2020", the Asia's largest Science and Technology festival, organised by the Indian Institute of Technology (IIT), Bombay, began at IIT's Powai Complex in North East Mumbai on Friday.
" Techfest International Exhibition" organised as part of the festival was inaugurated by Dr. V. R. Lalithambika, the Indian Space Research Organisation engineer and scientist. She is a specialist in advanced launcher technologies and is leading the "Gaganyaan" mission to send Indian astronauts to space by 2022.
The festival which will cover an International Robowars, lecture series and workshops will be on till 5 January. Over 2500 corporates and executives and 45 international exhibitors are participating and a footfall of nearly 60,000 visitors is expected in the festival.
The festival will host the world's first actor and performer robot, "RoboThespian", who is all set to make his India debut in this three-day festival. " RoboThespian, designed by Engineered Arts Limited, will portray this year's "Techfest's theme "DaVincian Spectacle: A Fusion of Art and Science". RoboThespian is the ultimate acting humanoid designed for human interaction in a public environment.
"Techfest" will also present India's largest robot combat competition where global participants will view with each other for the coveted "Robowars Champion Title". In the competition, the sparks are expected to fly as metal will crush metal, in the battles interspersed with magnificent artist performances for non-stop entertainment.
Techfest's international Robowars have witnessed foreign participation from countries such as Brazil, Russia, China, Mexico, Bangladesh, Iran and Nepal earlier. With prizes above Rs. one million at stake, the teams will battle in various weight categories like 120 lbs, 60 lbs and 30 lbs. The show will be anchored by Faruq Tauheed, the official anchor for "Battlebots: the world-famous combat robotics television series.
The Techfest lecture series is another attraction of the festival. Eminent speakers including Dasho Tshering Tobgay, former PM of Bhutan, B S. Dhanoa, Air Chief Marshal (Retired), Cricketer Zaheer Khan, Narayana Murthy VC (Co-founder of Infosys), Prof Eric Stark Maskin (Nobel Laureate in Economics 2007), Prof Richard John Roberts ((Nobel Laureate in Physiology 1993), actress Vidya Balan and others will participate in lecture series,this year.
The exhibition is showcasing cutting edge technologies and innovations from all around the world with the aim of helping bright minds broaden their vision and update them with the latest technologies. In the past years, it has grown into a major technological event, visited by students, academicians and corporates. Exhibits of the likes of Sophia (Hanson Robotics), NAO (Softbank Robotics), Furhat Robotics (Sweden), Android U (Hiroshi Ishiguro Lab), B-Human (Germany) and Team Puli (Hungary) were showcased in earlier Techfest Exhibitions. The various research groups from eminent universities including NTU Singapore, ETH Zurich, MIT Media Labs and Arizona State University, had also participated in the exhibitions earlier.
Started in 1998 with the motive of encouraging technology, scientific thinking and innovation, "Techfest" reaches out to 2500 plus Indian colleges and over 500 plus colleges abroad. IIT began organising international exhibition in 2004 and began hosting one of the largest Robowars in the country in 2009. It was upgraded and its scale increased multi-fold when the first International Robowars was hosted by in 2017.
It had  hosted the first social humanoid "Sophia" first time in the country two years back. Embellished with resplendent artist performances from the likes of Abish Mathew, glamorous ramp walks by models, a 6000-strong audience and 300 participants from all over the world, the 2018 edition of "Techfest"s International Robowars was unequivocally the largest event of combat robotics held in India.
"Two years ago, our festival had showcased "Sophia", the world's first robot to receive citizenship, from Saudi Arabia. This time it a step ahead. "RoboThespian" will perform at intervals in the exhibition and might also entertain the audience at a dedicated one-hour session," Siddharth Maniar, the head of public relations of the festival said.