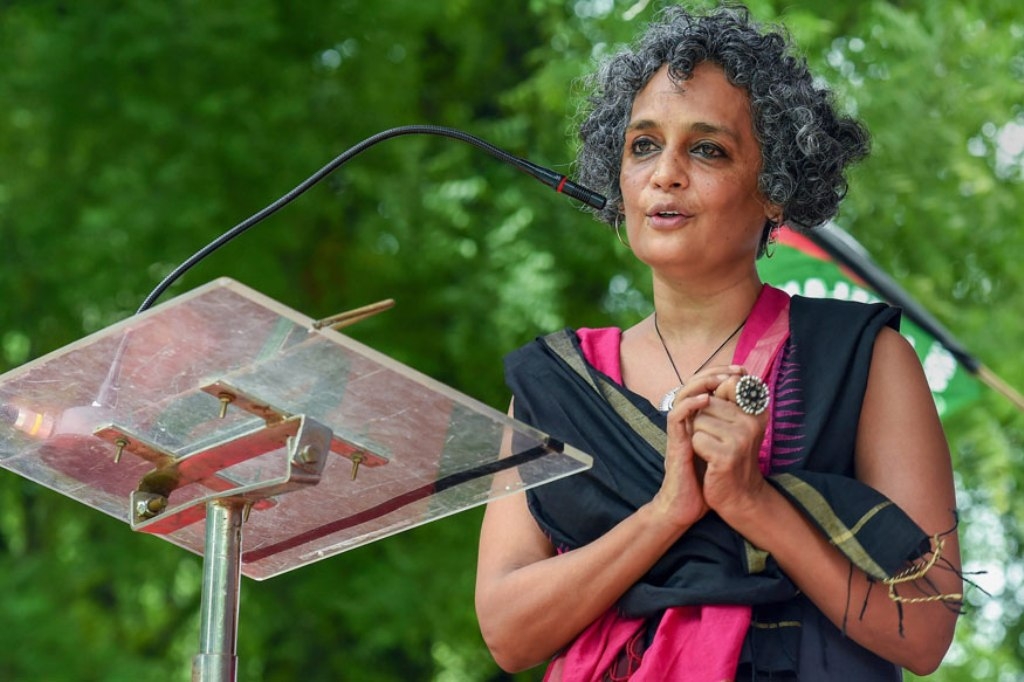 Siam Sarower Jamil,
Dhaka, March 5
The organisers of Chobi Mela 2019 were forced to stop all preparations at Krishibid Institution auditorium in Dhaka, the capital of Bangladesh to stage the much-publicised talk by eminent writer Arundhati Roy of India, scheduled to be held on Tuesday evening, as police asked them not to prepare the stage at the venue, said the organizers.
'The Krishibid Institution authorities, referring to Local police Station in-charge (OC), had asked us to stop the stage preparations. We were forced to stop the works. The OC has asked us to meet Tuesday morning,' Drik director Rahnuma Ahmed told IMPHAL TIMES in the evening.
She said that the directive came out of the blue though they had needed permission to hold the programme which they secured early on as part of the tenth edition of Chobi Mela, the most prestigious photography festival in Asia that was launched in the city on February 28 and scheduled to end on March 6.
The talk was scheduled to be held on Tuesday at 6:00 pm. Arundhati is in Bangladesh on her first tour in the country.
Tejgaon police station officer-in-charge Mazharul Islam Kajal told IMPHAL TIMES that the organisers were asked to stop their scheduled programme for security reasons.
'The prime minister will attend a programme at the venue on March 8. For this reason, we are to hand over the venue to the SSF and Special Branch of Police three days before the programme. That is why we have to hand over the venue on Tuesday. As a result, we were compelled to ask them no to stage the programme on Tuesday,' the OC explained.
Chobi Mela is organised by Drik Picture Library Ltd and Pathshala South Asian Media Institute.