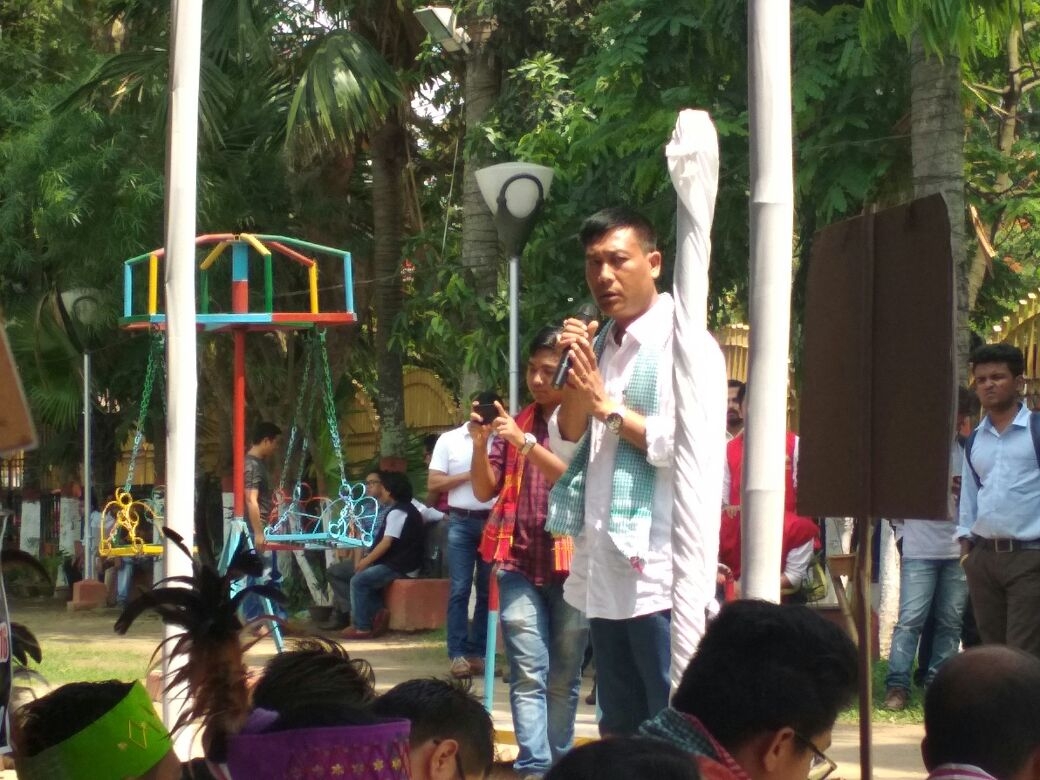 IT News
Imphal, May 23,
While appreciating the state police for the successful arrest of eight illegal foreign migrants (Rohingya) from Hatta Golapti, Secretary General of North East Student Organisation (NESO) , Sinam Prakash expressed apprehension of the eight illegal immigrants becoming a citizen of the country, if the Citizenship (Amendment) Bill, 2016 is passed by the Parliament.
North East Student Organisation (NESO) is an umbrella body of the Students' bodies from the seven North Eastern States of India, which comprises of   All Assam Students' Union (AASU), All Arunachal Pradesh Students' Union (AAPSU), Khasi Students' Union (KSU), Garo Students' Union (GSU), Naga Students' Federation (NSF), Twipra Students' Federation (TSF), Mizo Zirlai Paul (MZP) and All Manipur Students' Union (AMSU).
"It is no doubt that the eight foreign immigrants were arrested, but what next, will they be deported and where", Prakash questioned, saying that India has not signed any extradition treaty with either Myanmar or the Bangladesh.
Moreover Rohingya will not be accepted as citizen by the Myanmar government neither could be deported to Bangladesh, and the only alternative with the government and the Judiciary is to detain them in prison, Prakash said to this reporter while talking over phone.
As per Citizenship (Amendment) Bill 2016, illegal migrants who are Hindus, Sikhs, Buddhists, Jains, Parsis and Christians from Afghanistan, Bangladesh and Pakistan are eligible for citizenship of India if he or she stayed in the country for not less than 6 years.
Well, Rohingya may be Muslim but it is not difficult for them to convert as either Hindu or any religion stated in the citizenship amendment Bill, the NESO Secretary General said.
On being ask if an ILPS like legislation is passed, Prakash said that Union list will be looked upon if there is any contradiction between state laws and center's law.
The NESO Secretary General also condemned what the Chief Minister of Manipur had said to media yesterday.
"How could Chief Minister of Manipur, N. Biren Singh such an irresponsible statement like the Citizen (Amendment) Bill, 2016 have nothing to do with the state of Manipur?", Prakash asked.
He said, "The Bill is for the entire country and will affect to the entire states of India particularly the North Eastern states which already face problem of illegal influx of migrants".