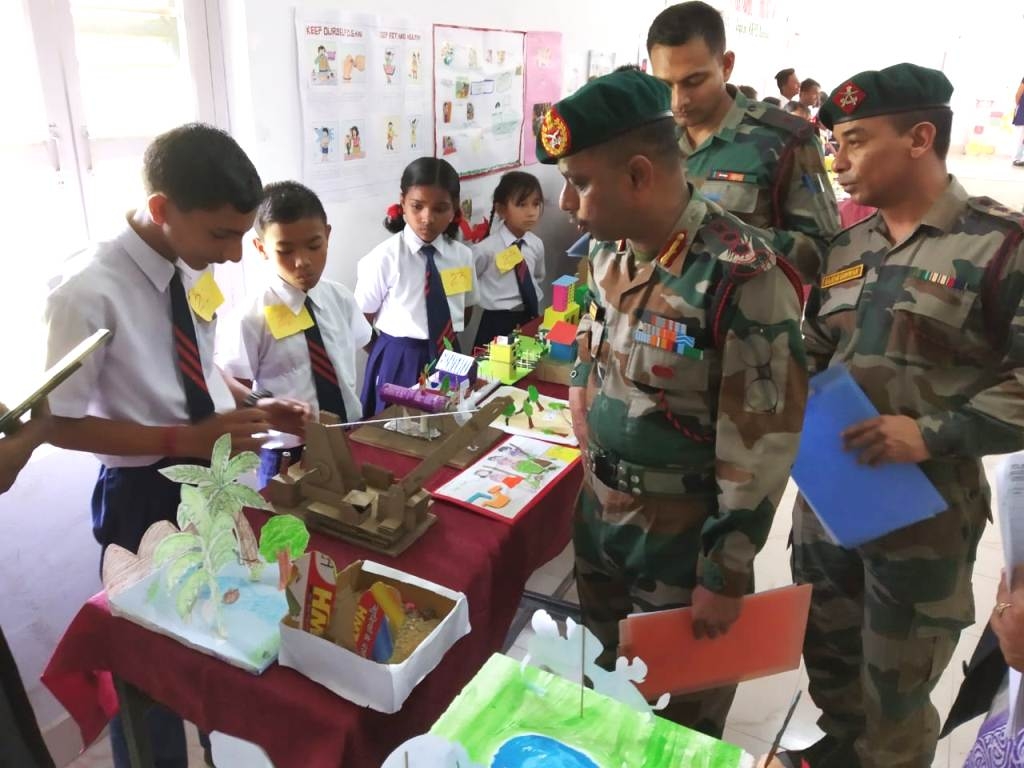 IT News
Imphal May 12,
Assam Rifles Public School, Mantripukhri celebrated National Technology Day on 11th May 2019 at the School Assembly Hall. The aim of the celebration was to highlight the achievements of our scientists and engineers in the field of science and technology and also to encourage students towards the same. To commemorate India's nuclear tests at Pokhran in 1998, 11th May is celebrated as National Technology Day.
As part of national technology day, a science exhibition was organised in which large number of students participated with their working models, prototypes, charts and display models. Out of the total models, best 69 models were selected and displayed. The students worked on various theories and scientific principles of Physics, Chemistry and Biology to make their models.
It was remarkable to notice the concern of primary students towards environment and society. All their models were based on topics like Traffic Light, Global Warming, Pollution, etc. The senior classes also showcased really interesting and innovative models and prototypes.