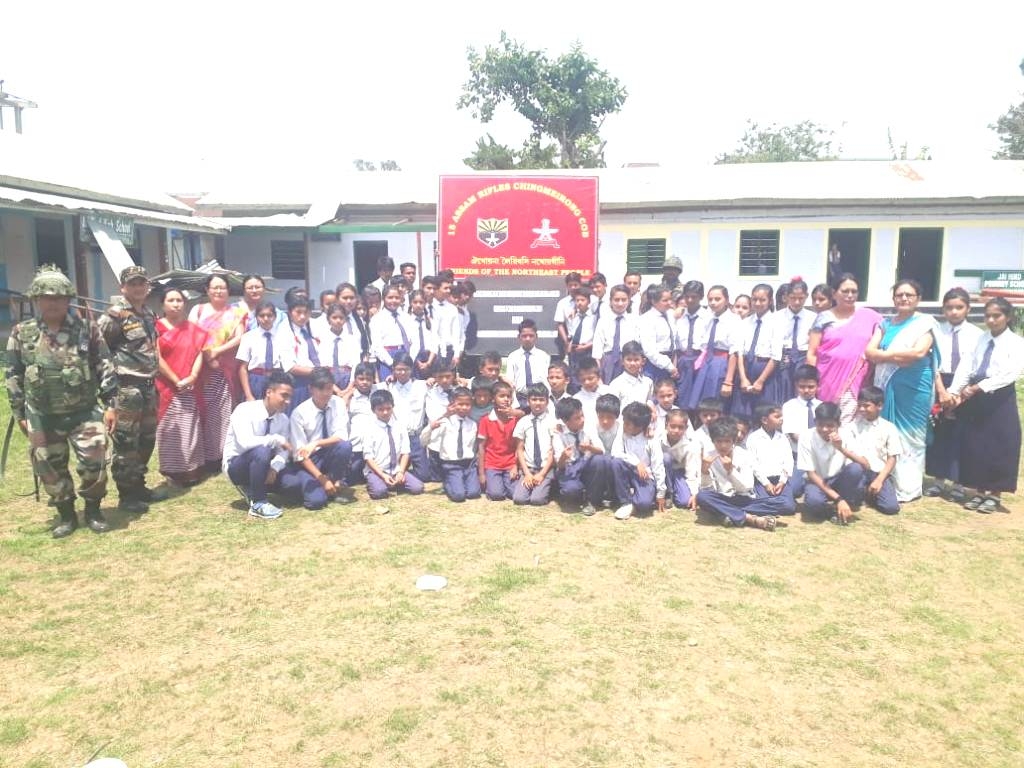 IT News
Imphal May 11,
Mantripukhri Battalion of 9 Sector Assam Rifles under the aegis of IGAR(South) organised a Health Awareness Drive at Jai Hind High School in Mantripukhri on Yesterday.
With an aim to spread awareness on the significance of maintaining good health and hygiene, the awareness drive was organised by the Chingmeirong Company Operating Base (COB) for over 70 students and teachers of the School.     
As part of the drive, a lecture was organised covering various issues related to health hazards. The audience was also informed on the associated precautionary measures to be undertaken. The lecture was followed by an interactive session clarifying various queries raised by the audience.
The event was a success in educating the children on various health related issues and importance of maintaining clean and green surroundings. The event concluded with tea and refreshments for all.
 Keithelmanbi Battalion of 9 Sector Assam Rifles under the aegis of IGAR (South) conducted a security meet at Andro Company Operating Base (COB). The security forum was attended by the Meira Paibis, Ward Councilors along with representatives of local youth clubs. During the meet various aspects concerning security in the area were discussed and the locals were sensitized on current situation existing in the area of responsibility. An interaction was carried out on necessary measures to be undertaken for maintaining a strict vigil against illicit activities in the area.  In addition to the security issues, future action plan in respect of civic action projects like medical camps, recruitment in Assam Rifles and Army and career counseling for youth were also discussed during the meet.
The locals expressed their gratitude and appreciated the efforts of Assam Rifles for conduct of such security meetings and ensuring peace in the area and assured their commitment and assistance in maintaining the same. The security meet concluded with tea and refreshments for all the attendees.