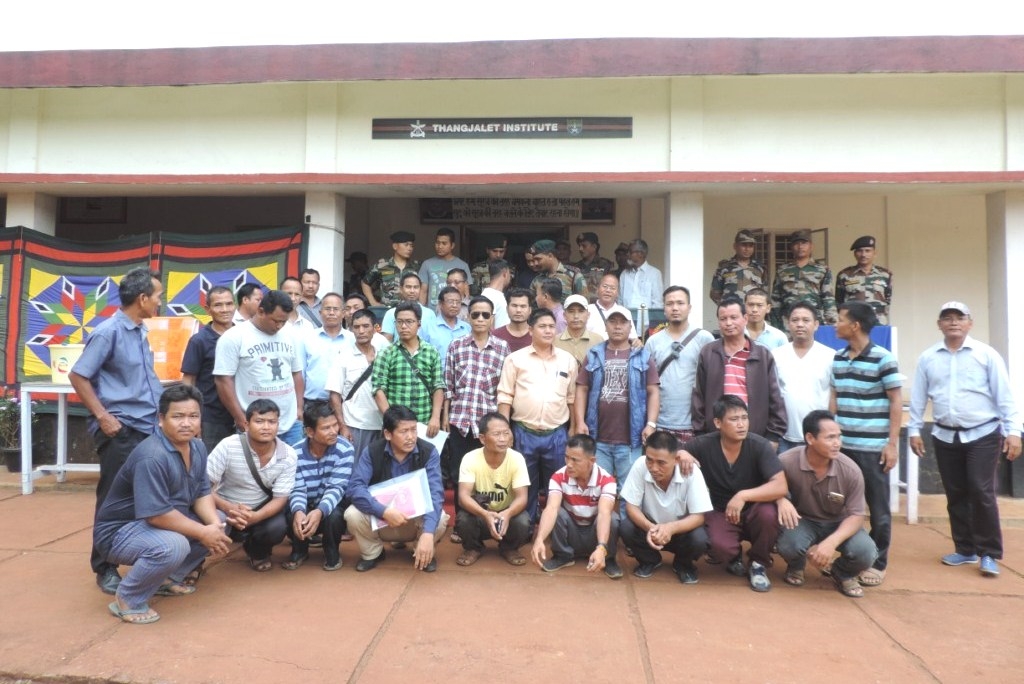 IT News
Imphal, May 10,
11 Assam Rifles of 26 Sector Assam Rifles under the aegis of HQ IGAR (South) conducted a conference on its new initiative "Employment Generation through Afforestation" with chiefs all villages under its area and Civil Administration including Forest and Wildlife Department. Manipur, being one of the three 'Biological Hotspots' of India and one of thirty four 'Biological Hotspots' of the world has very rich biodiversity.
Many rare species of plants, animals, fishes and birds have their shelter in the Jungles of Manipur. However, due to poverty and traditional poaching, this diverse bio-diversity is witnessing a steep downfall.
Committed to the welfare of locals, 11 Assam Rifles took a new initiative for 'Employment Generation through Afforestation' which serves both the purposes i.e. Employment and Afforestation. Villagers were sensitized about the depleting biodiversity of Manipur and were briefed about how planting fruit bearing trees can solve this issue.
Plan was discussed with representatives of Forest and Wildlife Department. Forest Department assured that they would provide maximum saplings of fruit bearing trees like Cashew nut, Orange, Beetle Nut, Banana, Lemon, Yanelak, Heiribok etc for each village during "Van Mahotsav" which is celebrated every first week of July.
Villagers were invited for the conference and over 43 villagers from Area of Responsibility of 11 Assam Rifles alongwith representative from Moreh College were in attendance. SDC, Wildlife Range Officer and Forest Range Officer of Moreh also participated in the event. Importance of afforestation and employment was told to the villagers. Villagers were briefed about the concept of this new initiative. The complete project would be carried out in three phases. Firstly, pits will be prepared as advised by Forest Range Officer and will be inspected by the representatives of Forest Department.
For this villagers will be given one month of time. In second phase, saplings will be distributed to the villagers as per their demand during 'Van Mahotsav'. In third phase, a committee will be formed which will be run completely by local people. The committee will be monitoring the growth of these trees and will facilitate selling of fruits directly to the market (to curb the involvement of middleman).
Village chiefs were asked for their demand and after discussion with Forest Range officer, Moreh and keeping in view the biodiversity of the respective areas, demand for saplings of each tree was given to Forest Department. Moreh College was included in the drive with aim of inculcating the essence of this drive to the youths studying at Moreh College.
Villagers appreciated the new initiative for the long term benefits of the locals and expressed their gratitude. The conference was conducted with the closing address by Colonel R S Rawat, Commandant, 11 Assam Rifles and lunch was served to all participants.