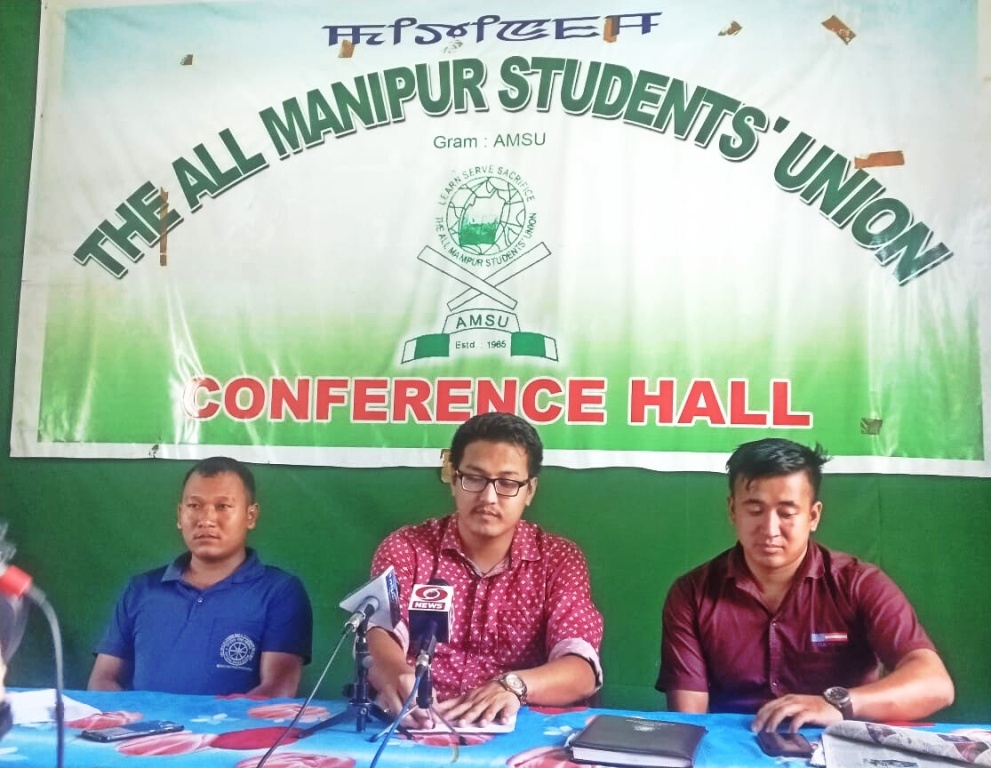 IT News
Imphal, July 24,
All Manipur Students' Union (AMSU) today demanded the arrest of authorities of Standard Robarth School in connection with the mysterious death of Babysana.
"Principal Pheiroijam Landhoni Devi, Coordinator Pheiroijam Romita Devi, Administrator Ibotomba, Head Warden Kamei Ileen and Dormitory warden Nongmaithem Jinnty must be booked and interrogated within 12 hours", AMSU President Peter Laishram said in a meeting with media persons held today afternoon at AMSU Headquarters.
AMSU President also said that the organisation has names of other teachers who could have been involved in the case and their names will be revealed later. AMSU also called a joint meeting with the parents of students residing in Standard Robarth boarding at Ima Khunthoknganbi Shanglen on July 25 at 11 am. He further appealed the parents to attend the meeting and said that the organisation will not entertain the comments of the parents who didn't take part in the meeting. 
The students' body also appealed the people of the state to support the 24 hours bandh called by the JAC formed against the mysterious death of Babysana at the hostel room of Standard Robarth School. Ningthoujam Babysana , a student of class VII died in mysterious circumstances  in her hostel room. School authority has been claiming the death as 'suicide'.
 "This bandh is a step towards finding the truth in this case", Peter said adding that if the government fails to find out the truth of the case, AMSU will intensify the agitation.
AMSU also demanded the immediate release of its five volunteers who were picked up from Kakching in connection with the bandh.