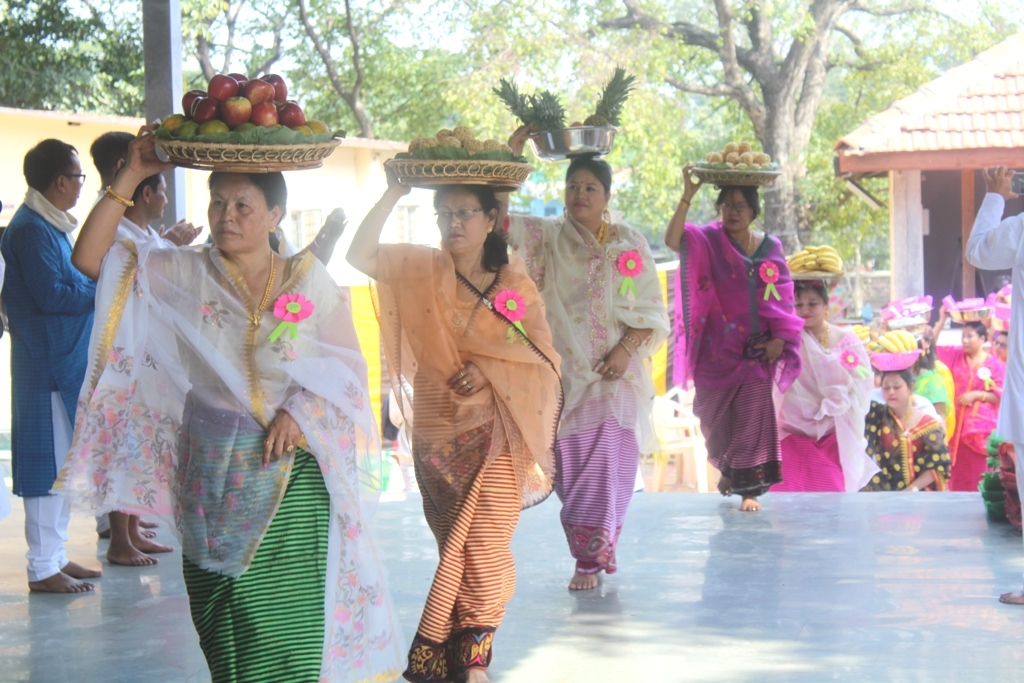 IT News
Pune, Nov 21,
The Association of Manipuri Diaspora (AMAND) Pune, which is a registered non-profit, non-government community organization founded by working/ retired Manipuriprofessionals residing in and around Pune, organized the most important &unique age old  traditional 'NingolChakkouba' with  its  firm  objective  to  foster  the  spirit  of  unity, harmony  and  goodwill  amongst  the  brothers  &  sisters  on  Sunday,  the  18th November 2018 at the SonawaneSainik Institute, Wanorie, Pune.
More  than  350 individuals comprising  of  around  100  married ladies,  80  single  ladies,  75  children  and  100  gentlemen from  different  ethnic communities  of  Manipur  staying  in and  around Pune attended  the  program  with  great enthusiasm.  Manipuri  families  from  surrounding  cities  like  Mumbai  also  attended  the function.  The  Ningols  came  with  'athenpot' on  their  best  Manipuri  traditional  attire.
AMAND,  Pune  organised  this mega  feast with  delicious traditional Manipuri cuisines prepared  by  its  own  volunteered  members  and  executives.