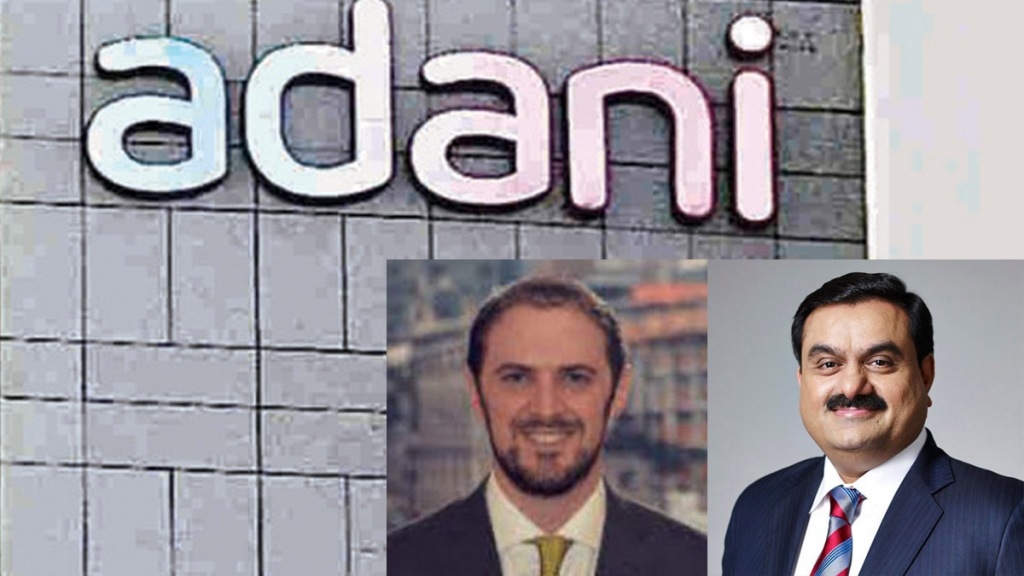 By Raju Vernekar
Mumbai, January 30:
While the New York-based investment research firm Hindenburg's report has created a stir in India with Adani Group's shares nose diving, the group in a 413 page rebuttal termed the report as malicious and baseless on Sunday.
In a statement, the Adani Group claimed that "the document is a malicious combination of selective misinformation and concealed facts relating to baseless allegations to drive an ulterior motive. This is rife with conflict of interest and intended only to create a false market in securities to enable Hindenburg, an admitted short seller, to book massive financial gain through wrongful means at the cost of countless investors".
Hindenburg Research LLC, an investment research firm, founded by Nathan Anderson, focuses on activist short-selling. In its report on January 24, Hindenburg stated, "we reveal the findings of our 2-year investigation, presenting evidence that the $218 billion Indian conglomerate Adani Group has engaged in a brazen stock manipulation and accounting fraud scheme over the course of decades."
The report indicated that Gautam Adani, Founder, and Chairman of the Adani Group, has amassed a net worth of roughly $120 billion, adding over $100 billion in the past 3 years largely through stock price appreciation in the group's 7 key listed companies, which have spiked an average of 819% in that period.
"Even if you ignore the findings of our investigation and take the financials of Adani Group at face value, its 7 key listed companies have 85% downside purely on a fundamental basis owing to sky-high valuations", the report said and flagged concerns about debt levels and the alleged use of tax havens.
The Adani group has come out with Rs 20,000 crore follow-on public offer (FPO) and as a sequel to the report, seven listed companies of the conglomerate have lost a combined $48 billion in market value.
Adani stated that out of 89 questions raised by Hindenburg, some of these questions are in regards to the group's related party transactions, Directorate of Revenue Intelligence and court cases. Besides there are 21 questions which cannot be claimed to be the result of any investigation over a 2-year period or any such assertion as they were disclosed in public documents all the way back from 2015 onwards.
Adani said the short seller "falsely claimed that "Emerging Market Investment DMCC" gave a loan of USD 1 billion to "Mahan Energen". In fact the "Emerging Market" acquired the USD 1 billion "unsustainable debt" of "Mahan Energen" from its lenders for USD 100 as part of a resolution plant duly approved by the National Company Law Tribunal under the Indian Bankruptcy Code.
Adani Green Energy
Hindenburg has raised questions around the offer for sale undertaken by Adani Green Energy Limited in 2019 while maliciously ignoring the fact that in India the process for OFS is a regulated process implemented through an automated order book matching process on the platform of the stock exchange, Adani noted.
Gautam Adani's brother
Hindenburg said that Gautam Adani's elder brother Vinod Adani through several close associates manages a vast labyrinth of offshore shell entities in Mauritius, Cyprus, the UAE, Singapore, and several Caribbean Islands. The Vinod Adani-associated entities have no employees, independent addresses and no phone numbers. Despite this they have collectively moved billions of dollars into Adani's publicly listed and private entities. Besides 13 websites were created for Vinod Adani-associated entities on the same days, featuring only stock photos, without naming employees and listing the same set of nonsensical services, such as "consumption abroad" and "commercial presence". In response, the Adani group said Vinod Adani does not hold any managerial position in any Adani-listed entities or their subsidiaries and has no role in their day-to-day affairs.
Questions on third party entities
About public shareholders, Adani stated that the shares of listed companies on Indian stock exchanges are traded on a regular basis and a listed company is not required to have information on its public shareholders and investors.
In the meanwhile Adani Group has threatened to file a defamation suit, whereas Hindenburg has said it will demand documents in legal discovery process if Adani Group files a lawsuit in the United States.