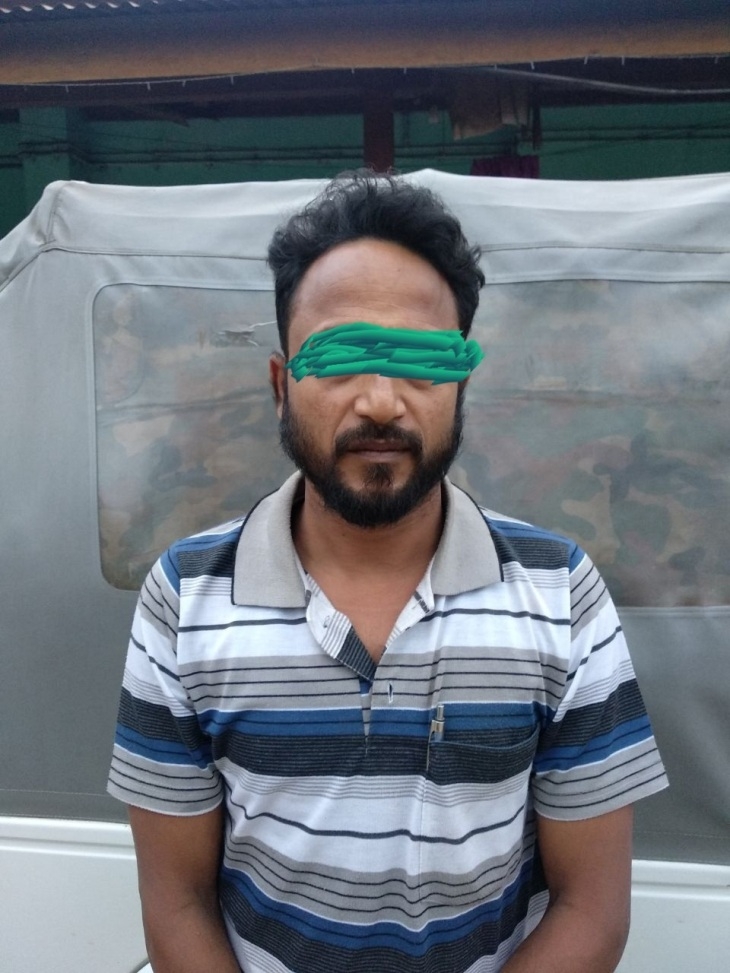 IT News
Imphal, Sept 19,
After getting specific information about how the Rohingyas had been trafficked inside the country through Moreh in Indo Myanmar border, police today arrested the kingpin who masterminded the whole criminal act along with his wife from Yairipok area early today morning.
The kingpin Rashid Ali @ Nasir Ali @ Laloo Bhaiya(51 yrs) s/o Md. Jamaruddin originally from Uttar Pradesh and is presently taking shelter at a rented house in Yairipok Ningthounai Sabal Leikai had been absconding after a transporter of 5/6 Rohingyas , caught red handed on May 1this year revealed his name. Takhellambam Gobin Singh had told the police that Rashid Ali had directed him to bring those Rohingya at Imphal.
The kingpin Rashid Ali and his wife  Ms Khulakpam Tahir Begum were arrested by a police team led by  Additional SP, Tengnoupal Kh. Robinsun at around 5 am today. A case has been registered against the two under FIR No. 34(5)2018 MRH/PS U/S 370/465/468/471 IPC and 14 Foreigner's Act.
Police recovers  two mobile phones, One PAN card in the name of Md. Rashid Ali,  One election ID card in the name of Md. Rashid Ali, One Aadhaar card in the name of Md. Rashid Ali and  One ATM VISA card of Syndicate Bank.
Police are investigating on how the two mange to get huge amount of money for transportation of the Rohingya to the state of Manipur.