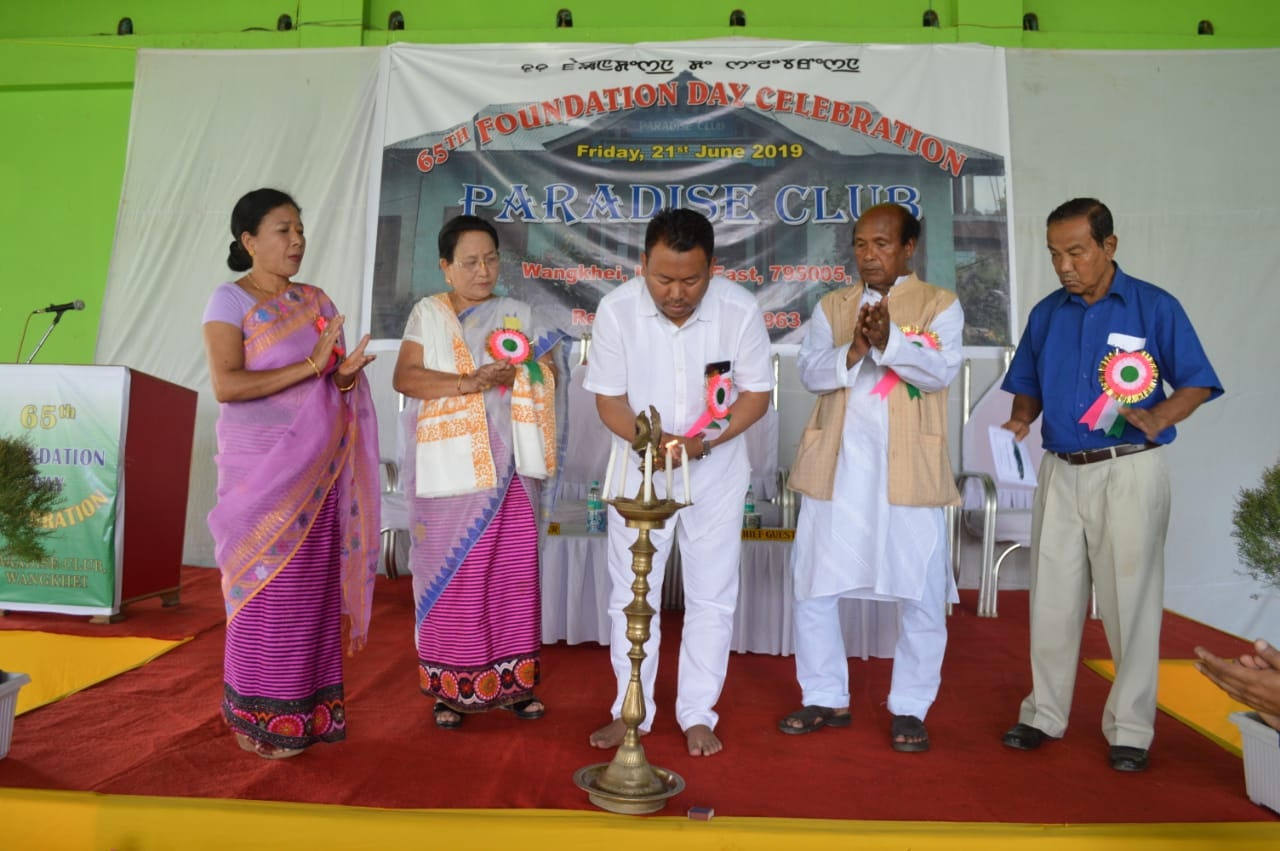 IT News
Imphal, June 22,
The 65th foundation day celebration of Paradise Club, Wangkhei, Imphal East was observed yesterday attended by Yaiskul MLA Thokchom Satyabarta Singh as the Chief Guest of the function. Speaking during the function he spoke on the importance of youth in developing a society. He also highlighted the important role played by local clubs in nurturing the youths for a better future of our society.
Guest of Honour of the function IMC Councillor Ward No. 20 L Tombi Devi said MLA, Corporators, Clubs and IMC should tie up together so that the benefits given by the government through various schemes reaches the targeted beneficiaries.  
President of Paradise Club who was also the President of the function Lt Col (Retd) Dr. Tenshubam Hemo Singh stressed on the importance of women empowerment in developing a society. He said for our society to progress in the right direction, the youths must follow the advice and guidance imparted by the wise elders. There must be a sense of brotherhood and helping nature among the members of the society for development while maintaining peaceful coexistence, he added.
Councillor Ward No 19 Y Lukammani Devi and Chungkham Biren Singh, IAS (retd) were also the guest of honour of the function.
As part of the function former members of the Club were felicitated by the Chief Guest.