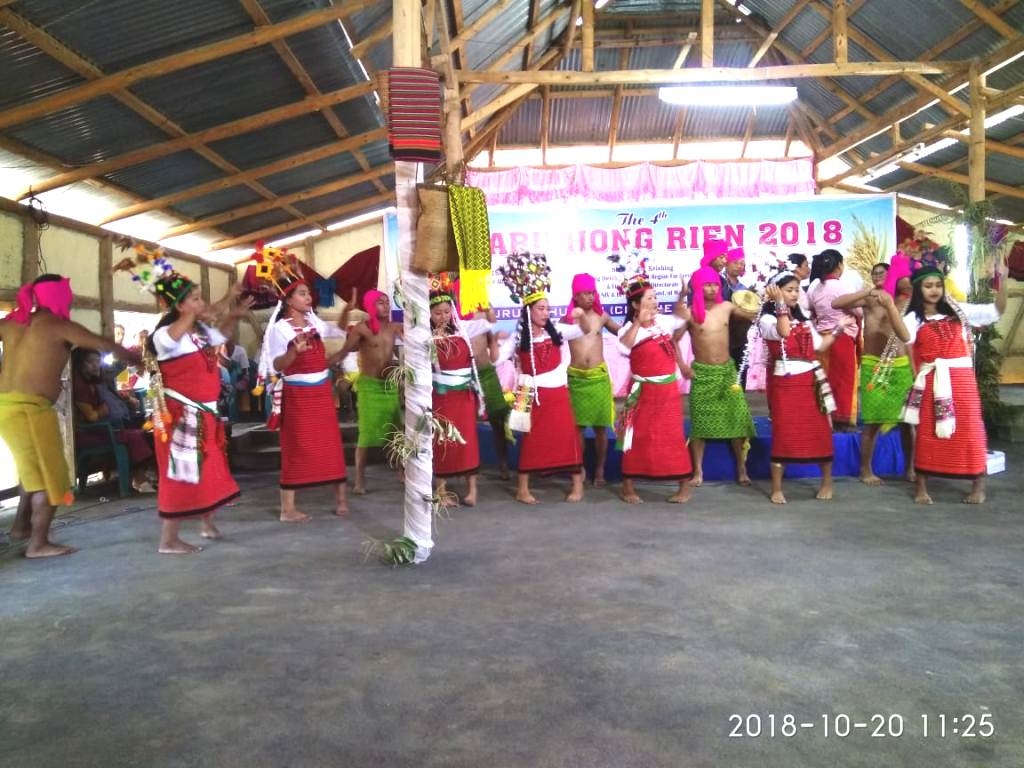 IT News
Chandel,Oct.20,
 The 4th Shabu Hong Rien 2018, a pre-harvest festival of the Chothe tribe was celebrated today at Purum Khullen (Chothe Hupi) Community hall.
The opening event was graced by James Keishing, Managing Director North East Region Fin. Service Ltd. & Finance Officer Directorate UNIV as chief guest, President of Chothe LIM Abom Manipur (CLAM), Mingthing Thao as Functional President and Member of ADC Chandel, Th.Hopeson Chothe as guest of honour.
Purum Khullen village chief Mk.Wangreng Chothe, Assistant chief Th.Ansai Chothe, CNPO General Secretary Th.Malsawn Chothe, Chothe Chiefs Association chairman Rk. Thaningjao Chothe and other Village Chiefs, Pastors also attended the festival.
Organising Committee Member Th.Jackop said Shabu Hong Rien is one of the nine important festivals of the Chothe tribe.
The festival dates back to the time before Chothe tribes embraced Christianity. Hopeson Chothe also spoke on the occasion.