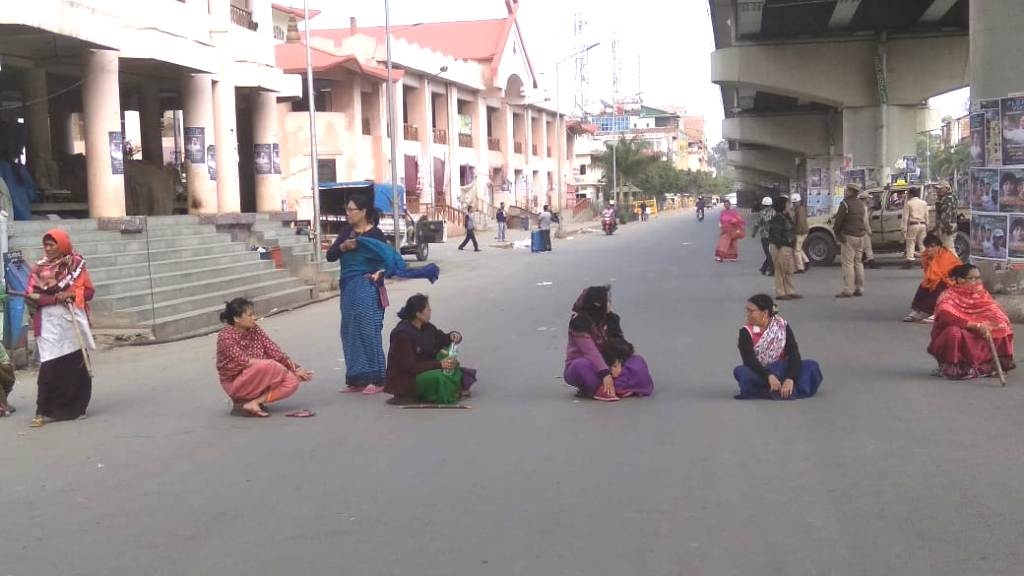 IT News
Imphal, March.10:
The 30 hours bandh called by the Scheduled Tribe Demand Committee Manipur (STDCM) has severely affected normal life in all the valley districts of Manipur.
Passenger service vehicles, inter-state and inter district bus service stay off the roads. All shops and business establishment including Khwairamband Keithel, Paona Keithel and Thangal keithel in Greater Imphal area remain shuts. Similar shut down were also reported from all valley district head quarters in Manipur.
In Imphal, many bandh supporters came out in the street and stopped all sort of vehicular movement however emergency vehicles and religious related vehicles were allowed to move. At Keishamthong area road were blocked by bandh supporters but police team disperse the supporter opening the road for vehicles.
All Theater houses in Imphal and other districts remain shuts.
Scheduled recruitment test for some of the department also postponed due to the ongoing bandh.