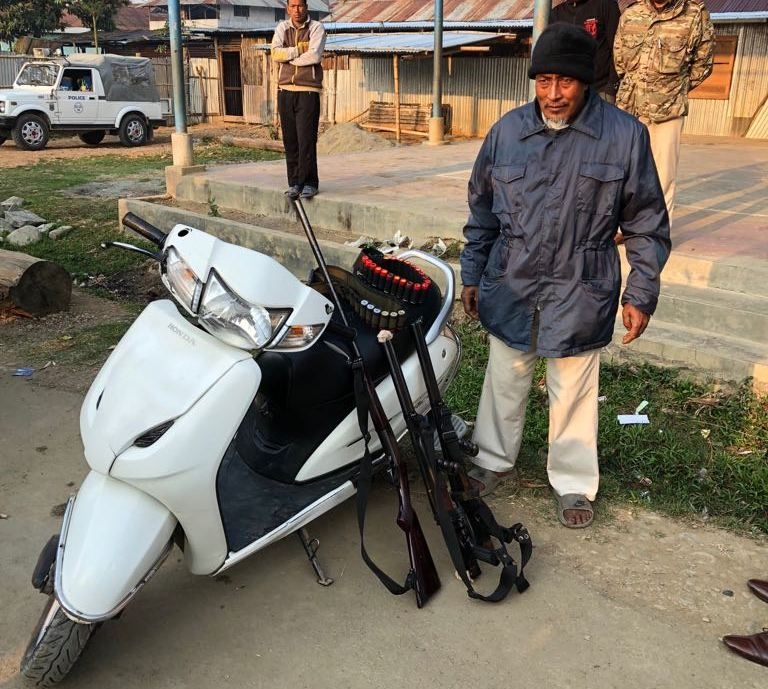 Imphal, March 9: State police today recovered 2 double barrel guns, 1 single barrel gun and a white colour Activa Honda two wheeler vehicle possessed without any valid documents while conducting search operation at Lilong Arapti Maning leikai today morning.
A police source said that the operation was conducted from 4.30 am to 6.45 am today morning by a team of Thoubal police comprising of female personnel under the supervision SDPO Thoubal district Police.
A total of 270 male and 200 female were verified during the operation.
The 2 double Barrel guns and the Single Barrel gun as well as the Activa vehicle were recovered from one person identified as  Md. Md. Niyamattulla (age abt. 60 years0 son of late Md. Amalatula of Lilong Chaobok Mairel Khul.
The police source added that the Activa vehicle appeared to be a stolen one. However, it is yet to be verified.
The person along with the seized items were handed over to police station.