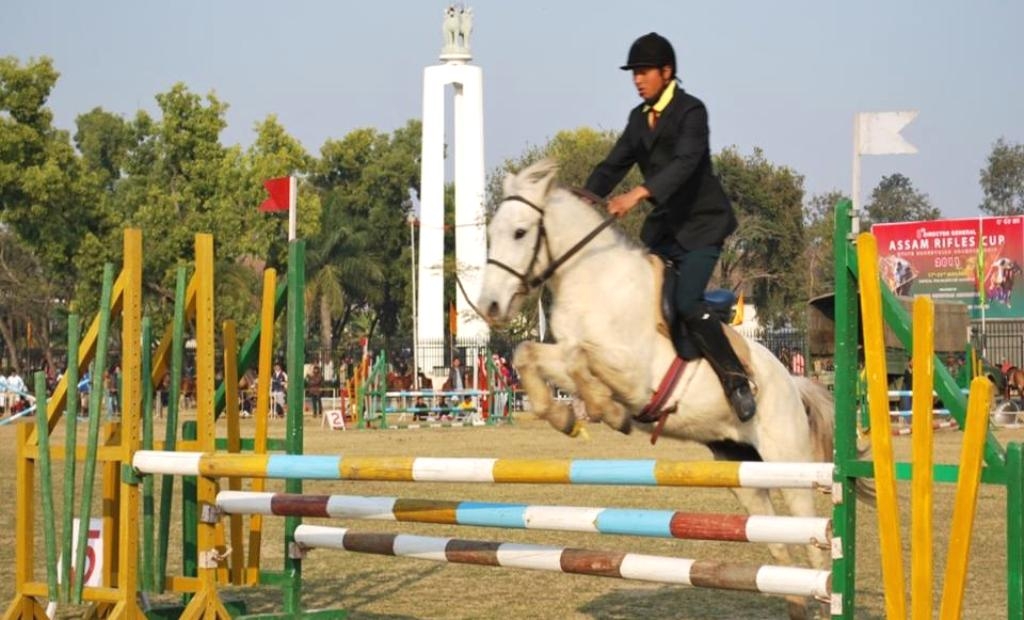 The 13th Manipur State Equestrian Championship will be organized by IGAR (South) and Manipur Equestrian Association at MapalKangjeibung from 12th to 15th February 2016. The event is being conducted as the 13th Annual Edition of the Senior Championship "The Sentinel Cup" sponsored by HQ DGAR and the 7th Annual Edition of the Junior Championship sponsored by HQ IGAR(S). The event is a radiant and eloquent testimony of the Assam Rifles enthusiastic zeal to encourage and promote Equestrian games in Manipur.
The function will showcase the rich and varied cultural heritage of the state with celebration of the Manipuri Pony through the well contested equestrian events. It is also an effort by Assam Rifles to save the rare breed of Manipuri Pony from the brink of extinction. Altogether, 11 teams registered under Manipur Equestrian Association, with over 100 riders in Senior, Junior and young Girls categories from 11 different esteemed clubs of Manipur will be participating in the competition.
The equestrian events will include Tent Pegging (Team), Tent Pegging (Individual) in Senior and Junior categories with Individual Show Jumping in all the three categories of Girls, Seniors and Juniors. The tournament has grown from strength to strength with the participants increasing every year. The championship has now emerged as an annual mega event contested by Equestrian enthusiasts from entire Manipur. An exhibition match of 'Sagol Kangjei' (Traditional Manipuri Polo) will also be showcased as part of the event.