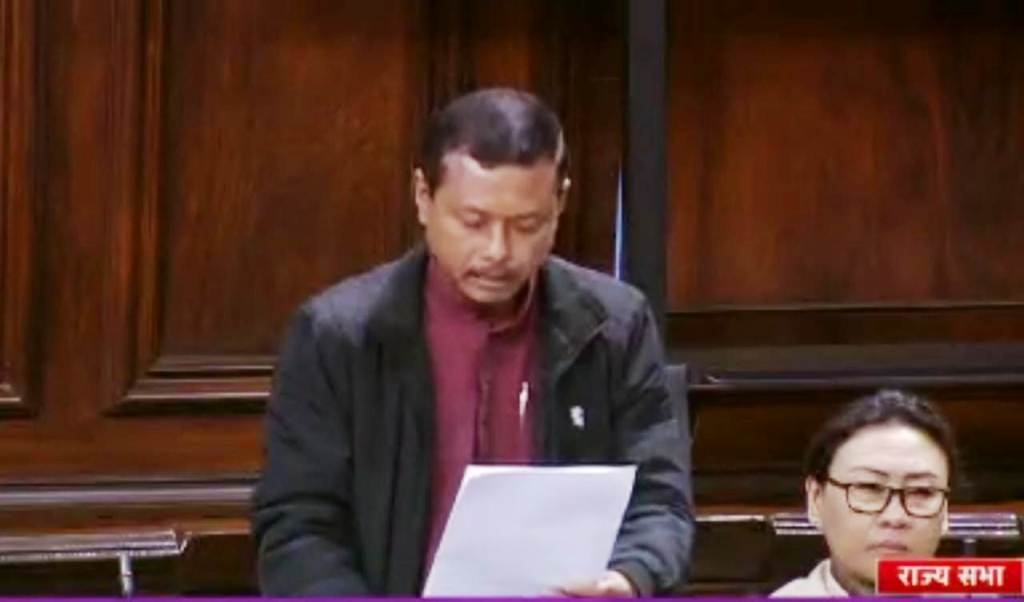 IT News
Imphal, Feb 8:
In 2022 the number of patients undergoing kidney transplantation recorded in India is 11,423. This was reply by Minister of State for Health and Family Welfare, Dr. Bharti Pravin Pawar while replying to a question by Rajya Sabha MP Leishemba Sanajoaba in the ongoing parliament session at Rajya Sabha today.
Showing serious concern for the rising issues of kidney-related diseases in the country particularly among the youths from the North East states of India, MP Sanajaoba also asked the Minister concern through the Chairman of the Rajya Sabha regarding studies conducted in connection with the chronic kidney diseases. Replying to Rajya MP from Manipur, MoS Health and Family Welfare Dr. Bharti Pravin Pawar said that there is no information in connection with the youths under 25 who have been affected by chronic kidney-related diseases as per records available from the National Health System Resource Centre (NHSRC).
The Minister further said that around 61.8% of the people affected by Non-Communicable Diseases (NCD) died in India as per a survey conducted under the India State-Level Disease burden.
The Minister further said that under the Pradhan Mantri National Dialysis Programme (PMNDP) the Health and Family Welfare Ministry has been establishing Haemodialysis centres at every peritoneal dialysis service and district hospital in all the states and Union territories across the nation. He said that for those hospitals without proper facilities, the MOHFW is making all efforts to accommodate the facilities to all the states and Union Territories under one nation one dialysis scheme. The Ministry also launched the IT Dashboard (PMNDP portal) on May 5, 2022, and have provided facilities for registration with Kidney problem by using ABHA ID separately. The Minister said that the portal is commissioned across the country.