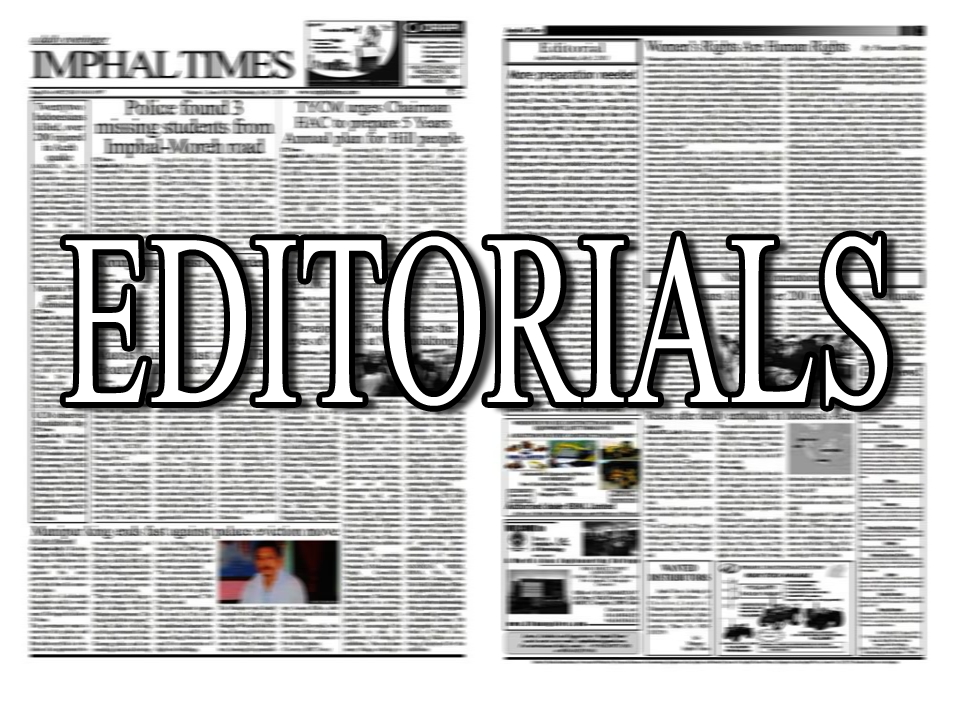 The greatest tragedy in today Manipur is that, persons who are in the top job never have the courage of saying "sorry". It is natural that human being commits mistake. When human being commits mistake a disaster occurred unless the mistake is corrected. A mere attempt to 'right' the 'wrong' instead of correcting it will not only sabotage the system but will keep on haunting to the wrong doer for the rest of his life  as conscience is matter to human being.
This is about the press clarification by the DIPR regarding the news report about publication of a booklet called 'Go to Village' on historic Khongjom Day instead of publishing the special issue in relation to the Khongjom war.
The press clarification on why the special issue of Manipur Today on occasion of Khongjom was not released read – "To celebrate and to remember the brave sons, who valiantly fought in the Anglo-Manipuri War in 1891, the department have been publishing "Manipur Today" for the past several years commemorating the occasion. However, this year, the department has not published the same due to the State Government's decision to suspend publication of Manipur Today in view of enforcement of Model Code of Conduct for elections to Lok Sabha, 2019″.
One wanders on how the highlighting of the history of our brave sons of the soil who had sacrificed for the freedom comes under Model Code of Conduct.  
On the other hand, it surprises none, on assuming the reason for distribution of booklet which highlighted the achievement of the government on Khongjom Day even though the booklet was released before the commencement of the Model Code of Conduct of the 17th Lok Sabha Election. If publication of special journal to commemorate the sons of the soil who had sacrificed for safeguarding the freedom of the erstwhile nation violates the Model Code of Conduct then how come the distribution of booklets which content articles about achievement of the government with photo of Prime Minister Narendra Modi and Chief Minister N. Biren Singh as cover picture not violates the Model Code of Conduct.
The clarification of the DIPR reflects desperateness in attempting to cover up the mistake.
The DIPR should have the courage to apologies the public instead of trying to 'right' the 'wrong' if there is no agenda of the ruling political party to the matter. Or else the speculation about an attempt to tarnish the history of Manipur might inject hate feeling to many young bloods against the party in government.