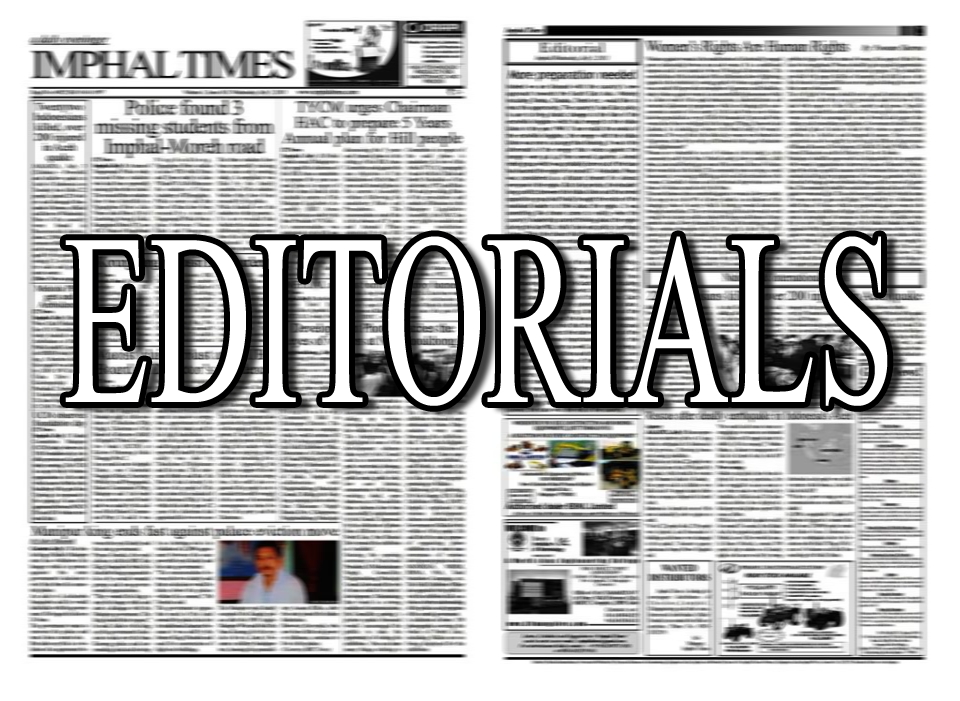 Importance of documentation of events and recording of facts, or the lack thereof in our present society has been an increasingly discussed topic in recent times with most heads of State and concerned Government officials stressing it's significance no end. Yet, more often than not these talks turn out to be nothing more than just blank rhetoric, ignoring the real work that needs to be done. One such instance is the discovery of an interesting star-shaped fort –like walls at Maklang which was reported by this paper 5 years back (Imphal Times, 5th Feb, 2013 issue).
The structure locally known as "BehuPalli" located about 11 kilometres from Kangla in Imphal  along National Highway 37 was first reported by this paper and the matter was even put up during state assembly session. The structure had eight regular cones and encloses an area of about 15 "Parees" (approximately 38 acres). Initial investigation at the site of the discovery also reveals a troubling fact: there also stood a rectangular structure surrounding this star shaped structure which was dismantled to make way for cultivable land and it's outline is not traceable at present.
The outline of the star shape structure was visible on google map. Local residents narrated stories and hearsay about these ancient structures that suggest the ownership to King Bhaigyachandra who shifted his residence during the "Seven years desertation".
Subject experts and members from the State Archeology Department believes the structure to be the remnant from the "Chakpa" period dated somewhere in 33AD. The need of the hour is for the State Archaeology Department and the Government to undertake further in-depth study and evaluation and to document the findings at the earliest before the local people who are primarily a farming community breaks down the structure further  to reclaim precious lands that will improve their productivity. Steps to preserve and prevent the locals from doing more damage should be taken up right away, and an increased awareness of the significance of preserving and documenting such findings will help them to appreciate and be more protective of such properties. Time is of essence here, as with each passing day nature takes it's toll on the ancient structure. Preserving and studying these structures can open up many facts about our past and answer many questions that will definitely benefit us all.
However, the structure now is a myth with authority giving no notice to it. Earlier, the locals of Maklang tried to protect the site but no longer these days as not many people have interest in it. Manipur now have lost a treasure due to negligence of the then authority.