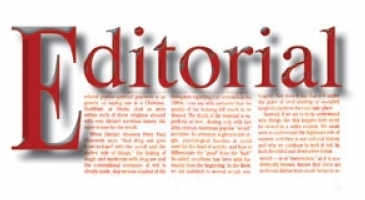 A wrongdoer always comforts himself by believing that nobody else saw him commit that sin and that he will continue to be pious and honest person in the eyes of others. Whatever may be the truth whether other saw his wrongful acts or not, the fact remains that because of this action of his he will fall down in his own eyes. He will never be pardoned. This feeling of guilt will linger on his mind till the last.
This should be well noted by the former Chief Engineer of the state Power department which has been converted to a corporation recently. It was under his nose that various upgradation works to ensure regular power supply has been implemented. Besides, it was under his supervision that many electricity consumers were put behind bars for their failure to clear the electricity bill. The people of the state had even witness a teenage girl suicide unable to bear the humiliation meted to her family during the drive.
Imphal Times had published 2 stories on how the head of the department had cheated the general public. The first story published was about how the than Chief Engineer, had manipulated the ACRs of the Section Officers for selecting his choice to promote to the post of Assistant Engineer. Every concern authorities of the state electricity department including the minister in charge knows about the news story and there was no clarification made which perhaps can declare that the then Ehief Engineer had manipulated the ACRs of some of the Section officers. However, no visible action was seen taken up.
In yet another misdeed, some vested interested persons serving for the department had cheated the government by not implementing a work of the department to meet its quality. This is also about the news story published in Imphal Times on its June 26th, 2014 Issue under the heading "Conductors meant for 11 KV found used in renovation work of 33KV Transmission Line". Imphal Times had categorically stated that the transmission conductor of the 33 KV line from Leimakhong to Nilkuthi has been fitted by 11 KV conductor. The matter is well informed to the Commissioner of the power department, but what is surprising is his inaction to the matter. There is no reason on why the Imphal Times should not suspects hand of the commissioner while committing such crime. But still then we believe that the feeling of guilt will linger to their mind forever.