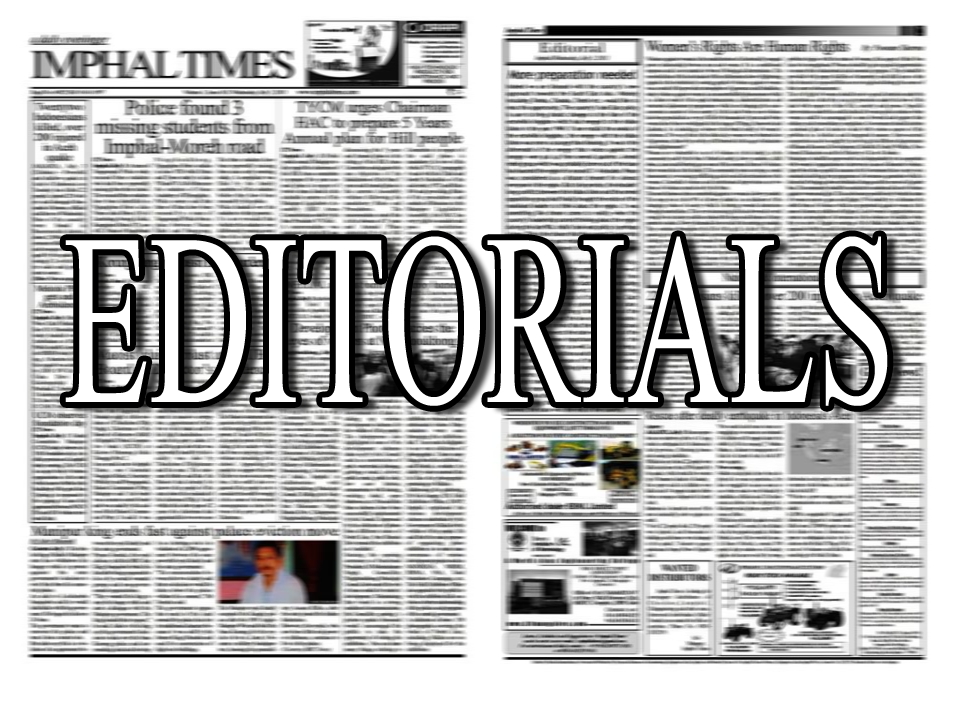 A seed once sown in a fertile place with favourable conditions will surely sprout, and even if a boulder is set upon it to retard or stop its growth, will surely wriggle its way out from under to find the light. This metaphor perhaps explains the unflinching resolve of the people of the state and the region of North East India in general to assert its rights and respect as equal citizens of the country. The endless discriminations and unprovoked assaults on the people from the region in various places in mainland India is a clear manifestation of the distorted politics being propagated and practiced based on caste and communities. The feeling of alienation, of not belonging and of being treated as less than equal by those residing in mainland India has been a pervading experience for us all. The ugly truth is that the government at the centre, without any exception, does not consider it necessary to make an effort to dissuade or prevent such ignorant and rather malicious outlook and behaviour towards the people from the North East, either through the law or social awareness and
information. North East is being viewed as a territory to be held secure purely for strategic reasons, while the inhabitants are mere incidental collaterals.
The present unrest and relentless demand for a draft proposal that can ensure the protection and preservation of the interests of indigenous inhabitants of the state is a sum effect of the protracted
mistreatment and myopic view of those at the centre regarding the interests and aspirations of the people of the region. The Inner Line Permit has already been implemented in the North Eastern states of Nagaland, Arunachal Pradesh and Mizoram for a long time, and yet there has been an uninterrupted flow of visitors to these states, perhaps more so than Manipur in comparison which undeniably proved that the ILP does and will not hamper the prospects of tourism in the state,
nor will it pose any inconvenience or discomfort to any visitor. The demand is only for the survival, preservation and continuity of our traditions, customs and communities. There is the very real and
present danger of the state being overwhelmed and overpowered financially or territorially by forces which even the state government will find impossible to fend off, thereby relegating our cultural identity to mere history and our own people to an insignificant minority in its own land. If it turns out that there is indeed the need for the state to be declared a schedule caste for the ILP to be
implemented, as some experts recommended, the government should waste no time in exploring the legalities to make things happen so that the fears and lingering suspicions of the people is put to rest once and for all. ILP is an idea whose time has come. It would be playing with fire to try and retard or stop it.