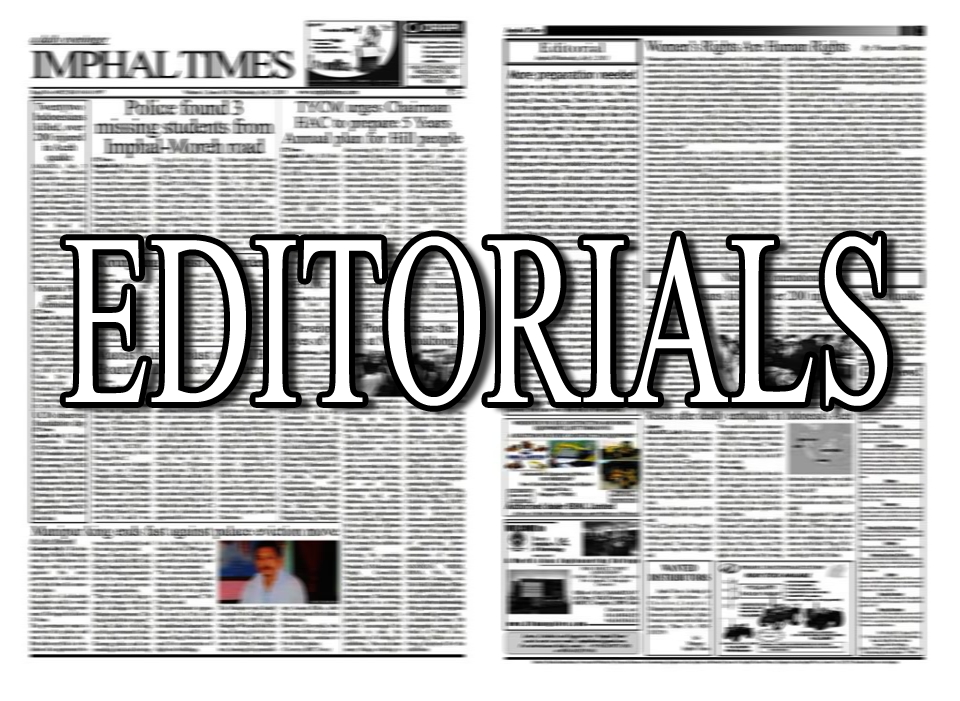 This 17th Lok Sabha Election is important for the people of the state. For the people of Manipur it is not only a fight between political parties having different ideologies, but also a fight for the rights of the various ethnic communities and freedom from autocratic ideologues. In democracy, oratory skill matters, the one who can convince the voters with reasonable explanation of their stand on various contentious issues certainly gets peoples' mandate. Does this really work when it comes to the election of the Inner Manipur Parliamentary Constituency is a matter whom some sensible citizens are asking. This has been asked as beside the oratory skill political parties are reported to use money and muscle powers to win this election. There are even rumours about fielding candidate by some political parties to minus the voters of candidate who played well by taking up public issues. Above this, exercising imposition to vote for the candidate of their choice, there are reports of distributing money to voters. Plus goons are alleged to have been interfering the election by supporting for a specific political party at some Assembly constituency of the Inner Manipur Parliamentary constituency. This is being stated as per the allegation by CPI at which their workers received death threat from taking part in the electoral practice at three assembly constituencies.
 Well, everything is fair in love and war. By 4 pm today fate of the 11 candidates will be locked in the EVMs and people have to wait and see who played well in getting best number of voters. In first-past-the- post electoral system, that is practice here in the country, the candidate who get highest number of vote win the election, no matters he is rejected by 70% of the voters. It is for this reason that the speculation about politicking the election by sending out some candidate who can minus the voters from aspirant candidate is being assumed.
Saying so, when result declared, no voters of the state need not to be frustrated. Those in the forefront are definitely the politicians who played better game and the winner is the best player. Each of these candidates has their own feeling of their motherland. The essence of patriotism runs in their blood in one way or the other remain similar, even though they ideology on the definition of patriotism differs.
The one who gets the best number of voters will be the representative of the Inner Manipur Parliamentary constituency. And the appeal from this newspaper to the one who will get elected is that – he should work for the people of Manipur and put out all his effort for protection of the Manipuri people. Else, the joy of getting peoples' mandate may lost forever, not only for you but for the all the future generation.