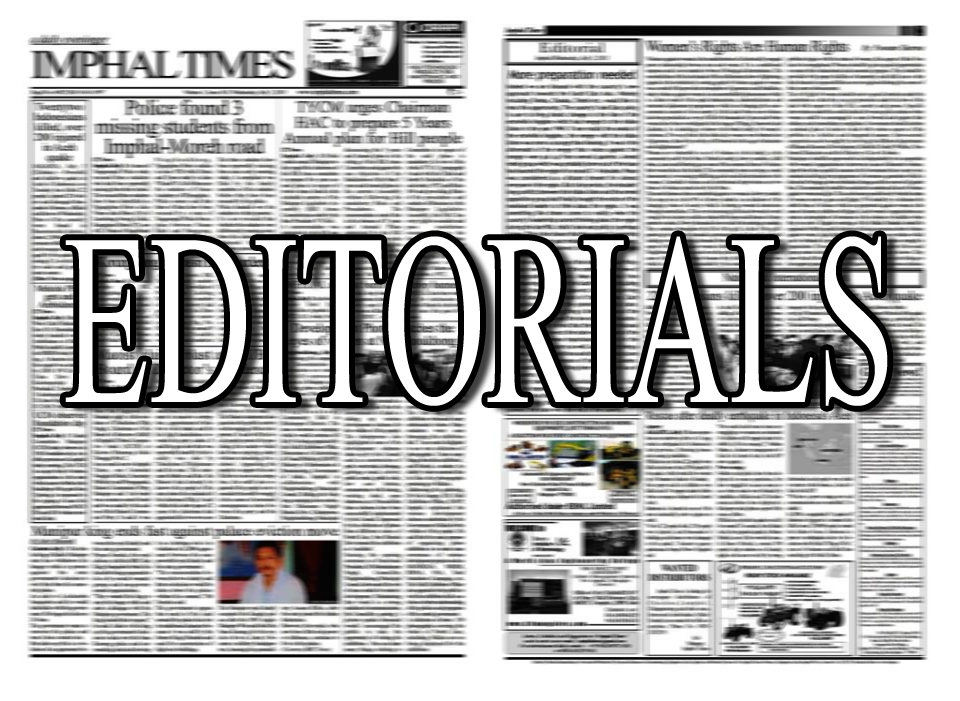 The 'good' turns to the 'worst' in most of the times when it comes to the state of Manipur. The Right to Information Act, The Right to Education Act, SSA, RMSA, the Swaach Bharat Mission or any form of developmental schemes or project has no meaning to this state of Manipur as none have been implemented with sincerity by the authority of the state government. For some people, who are near and dear ones of the state government machineries such schemes or project are gold mines forgetting that those were meant for the people of the state.
To bridge the communication gap between the government and the common people, the Right to Information Act was introduced in the country during UPA-2 regime and it was made mandatory for all the state to have an Information Commission. Manipur being a part of the country did started commissioning the Act by appointing Information Commissioner some years back but now the commission which was established with much enthusiasm has been thrown to the dust bin showing sign of some intention to abolish it. It is an open secret that RTI was and is a nightmare for almost all the functionaries of the state government including the Ministers and the MLAs. This is perhaps the reason for turning it into a toothless tiger by not appointing an information commissioner which remains vacant for almost 6 years. Every citizen know that without a complete bench of members and Commissioner the Information Commission cannot take up any case which is related with controversies surrounding to question sought through RTI.
When it comes about the RTE (Right to Education), there is no need to reminded again as almost all people of this state knows the state of education system in this state. None of the school building constructed under the RMSA or SSA by spending huge amount of Money has been completed. Some which are reported completes did not meet the standard prescribed under the guidelines of the RMSA or the SSA. School books which were meant for free distributions to children in need never reached them. And the most surprising thing is that Ministers or MLAs or any government employees either he or she may be in the education departments knows the reality of the state of our government schools. So none of this people who are working for the welfare of the state by improving the government education system has ever enrolled their kids to these school run by them.
The recently launched Swaach Bharat Mission is another flop shows when it comes to the state of Manipur. For some individuals dreaming for becoming politicians, the mission was a blessing as it gives them opportunity to expose themselves. On seeing the reality, it is a shame on imagining that a daughter of this soil Mary Kom has been selected as one among the celebrities to promote this mission.