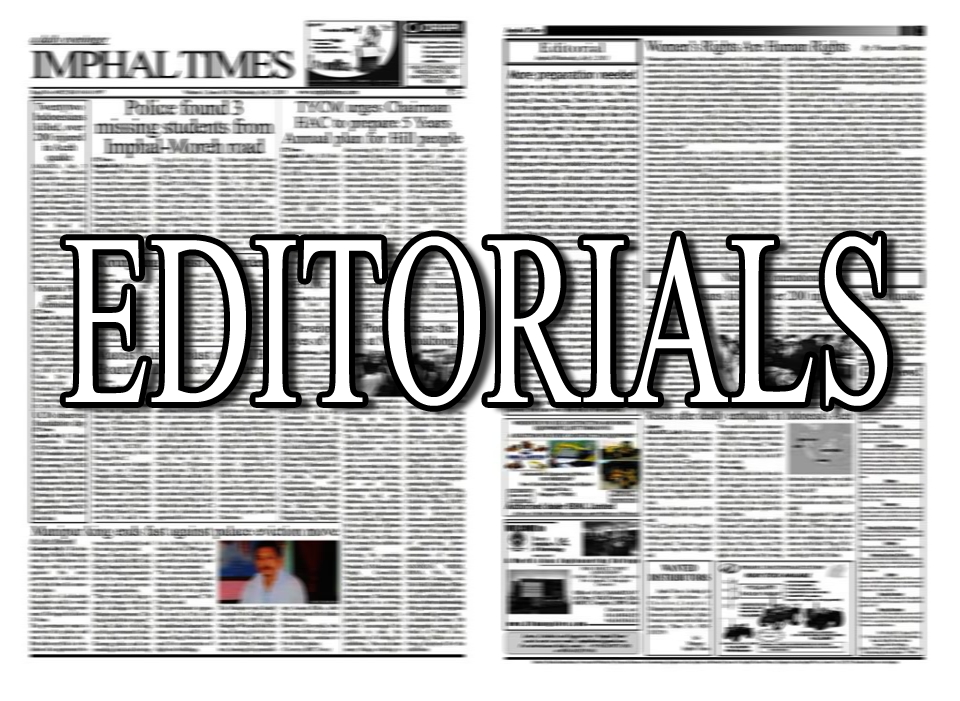 Confidential matters of the government are sometime leaked to the press and media persons published such story tagging the word exclusives. Recently a national daily newspaper published a story base on the report of Intelligence Bureau about some of the NGOs of the country promoting terrorism activities with financial support from foreign country. NGO activists of the country have termed the report to have been intentionally leaked by the IB authority under the directives of the government. So the point trying to figure out is can the official secrete can be leaked out without the support and help of some of the authority who are working for the office.
This is about the news report appeared in a local daily which said the Haolenphai village located near Moreh in chandel district has been listed among 100 villages selected across the country for construction of smart city. It is an open secret that the Myanmar's authority had encroach the Haolenphai Village and even the border pillar has been moved and reinstalled about one kilometer inside the Country's territory by the Myanmar's army. Recently, a vast portion of the country's forest near the village was totally burnt some weeks back. This was captured to the lenses of a group of media persons who had visited the village recently. On the other hand the Village including Moreh was located inside the territory of Myanmar if one look at the Google Map. Any person who knows how to operate internet if click on the google map would say that Moreh and its surrounding is inside the territory of Myanmar. The matter has been brought up by the Imphal Times some months back, but was diverted by the Okram Ibobi government saying that google map is not official.
The point bringing up here is why the report about selection of Haolenphai among the 100 villages of the country for construction of smart cities has been leaked unofficially to a newspaper. Some fishy seem to be surrounding over its leakage. Earlier the Imphal Times had reported about the state government proposal for construction of model town in Moreh town. The proposal was kept pending due to reason best known to the government authority of that time.
When the Chinese had drawn their boundary line inside the Indian Territory at Arunachal Pradesh there was an uproar in the parliament house. But when similar things happen in this part of the country along the Indo- Myanmar border, the Indian government authority remained silence. And instead of looking after the matter they tried any means to divert the issue no matter to the cost of the erstwhile kingdom Manipur. Do we have to wait for the Indian government authority to safeguard our territory or …….. ?