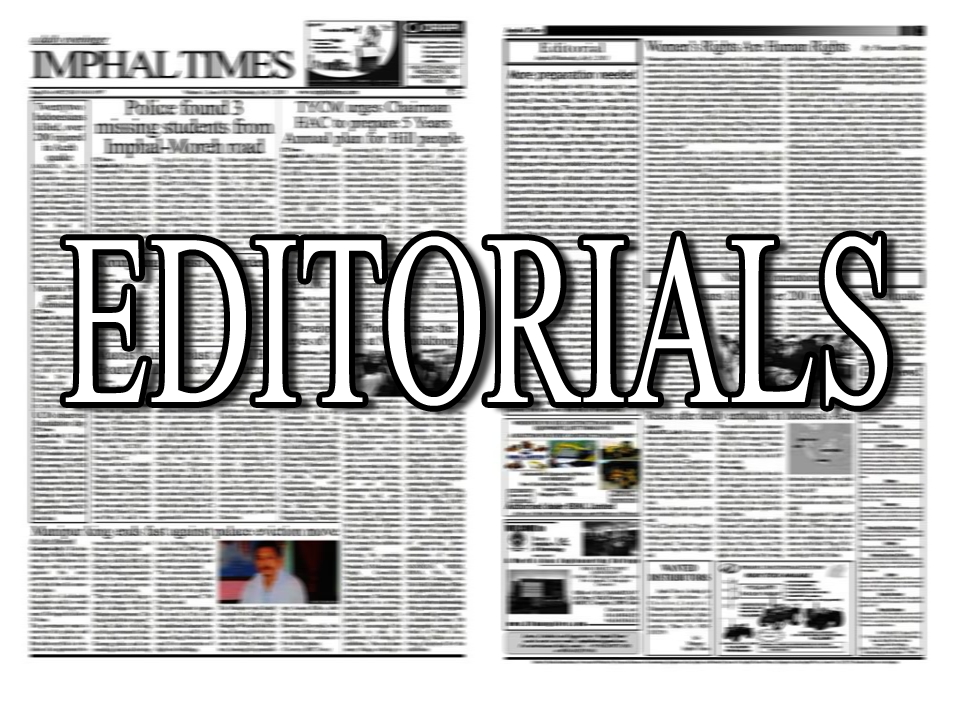 The decision taken during the state Cabinet meeting held yesterday to appoint a huge number of teachers to fill the posts presently lying vacant is one which is bound to produce huge ramifications and affect the society in the long any which way the procedure goes. The criteria for selecting the 1582 Primary teachers and 419 Graduate teachers have clearly been laid down- on paper- for now. On a positive note, the decision is a much needed and timely step by the state government to shore up the deteriorating education system in the state, especially for the government-run educational institutions which are in stark contrast to the continuing excellent run of private institutions
churning out well-rounded and students who often always garners the top positions and enviable spots in almost every competitions and entrance examinations. The efficiency, preference and popularity can be gauged by the clamor for admission to these private run schools and educational institutions to the point that there have been reports of gangs securing quotas from these schools in the name of various proscribed armed groups in the state. A very pertinent question that still begs a satisfactory answer is: despite the fact that the salary of the teachers of government-run schools and other educational institutions exceeds that of the private schools by a good margin, how do the students of private schools still outperform the students of government schools, year after year? Or, do the government and its retinue of think tanks still consider it a waste of effort to try and understand the dynamics of the functioning of these private schools in order to come up with a solution? From the looks of it, the real issue of trying to unearth a practical and pragmatic answer to the protracted and festering malaise is still being sidelined, and despite several trumped-up exercises to alter the
dismal situation, things have evidently not turned out as expected. The problem does not end here. Parents in the state are willing and ready to shell out exorbitant sums of money to secure admission for their wards in schools outside the state. The amount being drained out of the state in this manner is staggering, and would have been retained had the state government been able to draw up a comprehensive and enduring education policy which can be effectively implemented and strictly enforced. It would definitely seem a futile exercise for the state government to be recruiting additional teachers if one could only observe the activities- or the lack thereof-of many a teachers in
various government schools across the state where only a handful of students are seen loitering around during school hours. The need, clearly, is for the teachers to take to their tasks with enthusiasm and dedication. Making them feel so, and motivating them to rise to the challenges will be the biggest challenge for the state government. As you sow; so shall you reap.