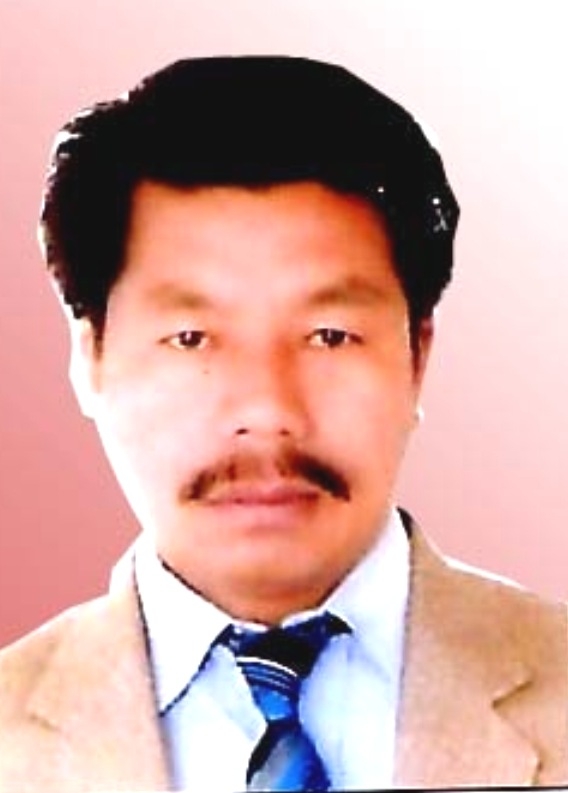 By- N. Munal Meitei
Manipur, literally meaning "a jeweled land", is a state nestled deep within a lush green corner of Eastern India. In avery short but about sixty years back, when our populations were small, we had the most beautiful scenic and our elders felt our state to bea heaven. And thus, the Japanese army, Mrs. St. Clair Grimwood, Lord Arwin etc. slipped off their all-out praise to our state. But due to indiscriminate felling of trees coupled with many other ecological challenges, now we start to face the environmental crises.Therefore it will be meaningful for us to celebrate the Earth Day today.
World Mother Earth Day is celebrated on 22nd April every year since 1970 to remind each of us that the Earth and its ecosystems provide us with life and sustenance.Our Earth is the only planet in the universe where life is possible. It is very necessary to maintain the natural assets of the earth in order to continue the life on it. In the rush of the crowd, the most intelligent creature of the God,so called the human is slowly losing its humanity and forgot to take care of the planet and started using its resources very ruthlessly. If we go on continue with our present habits thenmankind will require two planets by 2030.
The founder Gaylord Nelson was felt with tragedy of the massive oil spill in the Santa Barbara, California in 1969 which led him to focus on the public consciousness of the air, water and soil pollution as well as implementing the environmental protection measures. He also selected on this day and season keeping in mind that there would be less disturbances of the exams for the students or common public, to give more attention on celebration of Earth day. Today,earth day is one of the most important global eventsbecause all the environmental and ecological challenges happen on earth and therefore it is the largest civic-action day to remind for the safety of the planet.
Earth Day is a day of political action and civic participation. People march, sign petitions, meet with their elected officials, plant trees, and clean up their towns and roads. Corporations and governments use it to make pledges and announce sustainability measures. Faith leaders, connect this day with protecting the humans, biodiversity and the planet where we all live in.
With this day,we used to provide the people to share with every knowledge to develop and make the environment safe for all living beings.It is quite better to know the possible ideas and plans to cultivate a better environment for the welfare of the people. So people should use limited resources as per their needs to make the resources available for the future.
It also recognizes a collective responsibility, as called for in the 1992 Rio Declaration, to promote harmony with nature and the Earth to achieve a just balance among the economic, social and environmental needs of present and future generations. The theme for Earth Day 2018 is "End Plastic Pollution."
Today there are millions of people who are degrading the environment and making it polluted from years to years by which the environment is getting damaged day by day. This degradation of the environment can cause lots of problems to our many types of limited resources. This can directly or indirectly affect the daily life of the people in a negative way.
Withcoming of Earth Day we need to know that every people should act to protect the people to save their environment. An environment safety is very important for every people to save lots of resources as well as makesbetter surroundings for the better growth of the resources.Our environment is necessary to maintain the natural resources available on the Earth to continue the life on the earth. It is necessary for the people to remain active and positive to maintain and grow the resources to such an extent so that they can fulfill the needs of much of the people on the earth.
People should decrease the use of the plastic bags to decrease the water as well as soil pollutionfrom poisoning and injuring marine life to the ubiquitous presence of plastics in our food to disrupting human hormones and causing major life-threatening diseases and early puberty.The exponential growth of plastics is threatening our planet's survival. Our goals should include ending single-use plastics, promoting alternatives to fossil fuel-based materials, promoting 100 percent recycling of plastics, corporate and government accountability and changing human behavior concerning plastics.
To end plastic pollution campaign, we may educate people statewide to take personal responsibility for plastic pollution by choosing to reject, reduce, reuse and recycle plastics, andpromoting local government regulatory and other efforts to tackle plastic pollution. And also empower journalists across the state to report on the problem and its emerging solutions.
Now a day, everything is being packed in the plastic bags or given in it by the shopkeepers. In sum, we may use the power of Earth Day to elevate the issue of plastic pollution in the state and inspire and demand effective action to reduce and control it.Presently, 300 million tons of fossil fuel based plastics are sold each year worldwide and 90% of that is thrown away, destroying our food, our water and our health. Each segment of society bears the responsibility for this. This is a serious matter that our governments are unable or unwilling to take the health risks of plastic and are not moving to ban single use plastics and non-recyclable products. And we are also at fault because we haven't made the break from single use plastics even though alternatives are now on the markets.
Education is the foundation for progress. We need to build a global citizenry fluent in the concepts of plastic pollution and aware of its unprecedented threat to our planet. We need to empower everyone with the knowledge to inspire action in defuse of plastic pollution. In Manipur, though there is ban on use of some plastic grades, peoples are using with many harmful plasticsgrades without any restriction. So everywhere we find plastic and plastics. The streams and nalas following in our locality are blogged and landfilled with plastics. Due to large scale plastic use in Imphal and its surrounding, the Nambul river which drains into Loktaklake, the biggest fresh water lake in the Eastern India is over threatened with plastic physically and biologically.
Now, the time has come to tell our leaders that the stateshould not take more plastic randomly as of today. It is a very serious challenge. If enough of us get behind for a total ban on single use plastics and use only the biodegradable grades, and then we can begin to heal our land, lakes, soil, our wildlife, and our future and the children. Therefore to take part on the worldwide celebration of Earth day today, let's think twice before doing anything that will harm our mother Earth.