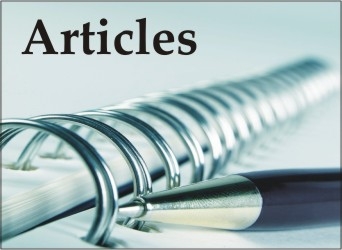 By: Sanjenbam Jugeshwor Singh
According to the census records of 1891, 1901, 1931, the Meitei/Meetei was once Scheduled Tribe. But from the Gazetteers of 1951onwards Meitei has been removed from the ST list of Indian Union without any information or communication to the people of Manipur as well as to the Government of Manipur, even without the approval of Minister of tribal Affairs GOI. In 1949, Ministry of Tribal affairs, Govt. Of India, constituted a minority Commission, led by shriGopinathBardoloi of Assam and Mr Nicolas Roy, to verify the social status of Meitei. During the survey of the commission, statements of few prominent Meitei leaders of the state were recorded leaving aside general public for the mass opinion. The statements of those few, recorded by the Commission could be the basis or reason for deleting Meitei from ST list of Indian Union. However, it's amazing that the report of the commission in this regard is not found vis-a-vis not communicated to the State Govt. at that time.
Who are Scheduled Tribes? The framers of the Constitution took note the fact that certain communities in the country were suffering from Social, Educational and economic backwardness on account of the primitive agricultural practices, lack of infrastructures facilities and geographical isolation. The Constitution of India in Article 366(25), prescribe that the Scheduled Tribes means such tribes or tribal communities as are deemed under Article 342 of the Constitution to be Scheduled Tribes. The provisions under Article 342 read as : 342(1) Scheduled Tribes—the President may with respect to any state or Union territory and where it is state, after consultation with the Governor thereof by a public notification, specify the tribes or tribal communities or part of or groups within tribes or tribal communities as Scheduled Tribes in relation to that state or Union territory as the case may be.342(2): Parliament may be law include or exclude from the list of Scheduled Tribes specified in a notification issued under clause(1) any tribe or tribal community or part or group within any tribe or tribal community but save as aforesaid a notification issued under the said clause shall not be varied by any subsequent notification.
While the Constitution silent about the criteria for specification of a community as a Scheduled Tribe,the word and phrase "Tribes or Tribal communities or part of or groups within tribes or tribal communities", in Article 342 however to be understood in terms of their historical backgrounds of back wardness, primitiveness, geographical isolation,shyness and social, educational and economic backwardness due to these reasons are the traits that distinguish Scheduled Tribe communities of our country. It takes into account the definition of tribal communities adopted in 1931 census. These facts are the basis for provision in Article 342(1) which mandates to specify the tribes or tribal communities or part of or groups within tribe or tribal communities as Scheduled Tribes in relation to that state or Union territory as the case may be. Thus the list of Scheduled Tribes in state /UT specified and a community declared as a Scheduled Tribe in a state need not be so in another state. The presidential notifications under clause (1) of Article 342 of the Constitution are issued as the constitution order. Two constitution orders were initially issued in relation to two distinct categories of states as existed at the time of adoption of Constitution of India.
The Meitei belongs to the mongoloid race and first settler of the state of Manipur (according to historians). We lost fraternity, brotherhood, sisterhood among tribal communities and Meitei quite for some time. We were in false pride and misunderstanding. But some of the opinion are trying to pull out the attention of the people by diverting people's mind with the concept relating to religion, which doesn't relate to Scheduled Tribe status of Meiteis.This is purely a matter related to Culture which is still alive in Meitei community. We are microscopic minority in India, being 0.06% of India's population. We still believe in animism though we were partially Hindunised.When Sana tan Dharma was adopted by Meitei, the community never part away from our culture rather has been associating with our age old rich cultural heritage and practices.Hence Meitei Dharma conglomerated Sana tanDharma. Though Meitei worshiped Lord Shiva, Lord Krishna or other deities, Meitei still preserve our age old primitive culture as Animism rituals  like, ThouTouba, KheiyomLakpa, EpanThaba, Saroi Khangba, UshinTouba, KwakTanba, Amaiba Amaibi, Maibana Khut Thaba(Commonly known as Beitya practice, the person who declare a person is death), LuhongbadaKabok Chaiba, Sanamahi SidhaThinba, LaiHaraoba, Laibou Chongba, Sageigi Apokpa Chaklon Katpa, Mangani Chakouba, LaiLoukhatpa, LaiLoibaetc, etc. In addition to these we are geographically isolated, economically backward (from per capita income & GDP record), we are very shy in nature, that's why our boys and girls don't have the habits of saying good morning, thank you etc. (it doesn't mean they are indiscipline), educationallybackward (this is fact that everybody will accept), we are microscopic minority, we are very much lack in infrastructure for our development processes, agricultural practices in general, are still in primitive mode. Thus all the criteria laid down in the Article 342 of Indian Constitution to be Scheduled Tribe are still intact with Meitei Community. Since all the criteria is fulfilled at the same Meitei was once Scheduled Tribe, then why shouldn't Meitei be included in the Scheduled Tribe list of Indian Union?
Writer can reach to : [email protected] Or WhatsApp No:9612891339 for any suggestion and comments.