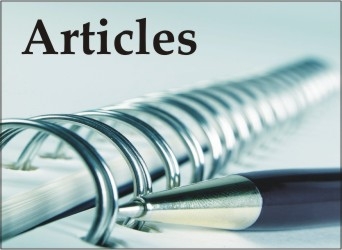 Self sufficiency village economy in Thailand was introduced by His Majesty the king of Thailand and the philosophy of this Sufficiency Economy is applied at household level. The importance of this village economy model was felt the fruitful result when there was economic crisis in Thailand in 1997. Since then, the influence came up to national level. The idea is sustainability, modernization as well as control of over-exploitation of natural resources. In sufficiency economy, land use model of 100% land is 30%-rice field, 30%-pond or reservoir, 30%-field and horticultural crops, and 10%-settlement. We will solve the water shortage problem to great extend if we take up this policy up-to household level in the village.
Another village economy scheme is One Tambon One Product (OTOP), meaning every sub-district (Tambon ) will produce a product (agriculture, handicraft, or whatever) and this will be recognized to national level and govt promotes the products. This concept comes from Japan's One Village One Product (OVOP) which is very successful program in Japan. OTOP is organized in the similar way of cooperative society. There are 36,000 OTOP groups and each group has members between 30-3000 (Source: Wikipedia 28 October 2014). Only one superior product will be selected from each sub-district (Tambon), and it will be starred as branded OTOP product. Every year there is competition for product champion. OTOP groups are encouraged to improve the quality of product and marketing. The products will be rated and the highest rating is 5. Thailand makes money from hill, mountain, river, sea or every where. Sea beach is tourist attraction, river for resort. Hill slope, and even top of hills or mountains are used for plantation of fruit tree, rubber tree and sometimes tourist attraction and flat plain area is used for rice cultivation. There is proper well constructed road up to hill top so they drive pick up car or truck, and work comfortably.
Transfer of knowledge and skill to villages is another aspect of village economy in Thailand. Free trainings for making bio-fertilizer, making insecticide from local herbs and plants, making plant hormone from vegetables and fruits, kitchen gardening, mushroom farming, fishery, animal rearing, soap and shampoo making and other skills are transferred to the real villagers and communities; to school children, and even to primary school pupils as extra curricular activities but in our Manipur officers seem to disconnect from common people. In our culture officers work for the sake of their job, and they seem to be overburdened to maintain record on paper rather than connecting to people and transferring skills and knowledge to villagers and communities. Officers in fishery and animal husbandry, knowledgeable people in agricultural university in the state, all are on high ranking social hierarchy in our Manipur society, and they are partitioned in social connectivity with common people. This is what we are different from Thailand. In Thailand, all these mentioned institutions work closely with people rather than working only on paper. They transfer the real skills and knowledge to people. This is what we need in Manipur too. Development comes from urban economy as well as village economy in Thailand. Their production of vegetable and fruits are amazing. Our cultivation and farming is just to fill the need of our stomach. Farming, projects, or any other schemes in Thailand are mostly for commercial purpose. Vegetables are produced from every part of Thailand in large quantity. Fruits are produced from southeast or southern provinces in plenty. Thailand produces 17% of world pineapple. Pineapple is produced from southern provinces such as Hua Hin, Chumporn, and Ratchaburi. Rubber production is world's leading which mostly comes from southern provinces such as Hat Yai and Songkhla areas. Sting bean or Yongchak (in Manipuri) is produced in large quantity in Southern part of Thailand. Central part of Thailand is famous for rice farming. In north and northeast sides, there is tree cultivation to large extent with specie of tree such as eucalyptus (Nasik tree) which is used for extracting oil, and in construction business. All these achievements are possible because state officials and knowledgeable people work closely without much gap like in our Manipur. It is high time to share all the schemes and benefits coming from central government through state mechanism, and reach out common people without any nepotism and share awareness what comes and goes. Development will achieve only when general mass population access the benefit. If people of Manipur work together we can produce high quality fruits, vegetables, medicinal plants for industrial production. Keeping in mind for our business and income scope, we need help from knowledgeable people in the following aspects.
Soil Test database: Collect soil, test and identify the nature of soil from every village, open area or hilly areas, wide and spread of Manipur in collaboration with department of agriculture, forestry, animal husbandry, and agricultural university. Compile it as database record, and please send it to all the villages with name of location in and around of that village with recommended possible vegetables or plants that can be grown in that identified area.
Focus on growing perennial fruit plants or fruit trees on the open empty surface of the hill. That will produce income from fruit and at the same time it will help to maintain our environment that is over exploited day by day.
Make available nursery plants easily and affordable or free of cost to local people.Focus on medicinal plant taking opportunity under Look East Policy of India as there is popular usage of herb for medicine in China and South East Asian nations. This will help our export.
Transfer the skills and knowledge to villagers rather than giving it to only a few smart people or students who can get enrolled to the university or work in the concerned department such as -agriculture, forestry, animal husbandry or agricultural university.
(By : Chingakham Dina, Arambam Karamjit, Khwairakpam Sunita)
Writers' Profile:
Chingakham Dina, Working at Pathumwiali School, Pathumthani Thailand. Also taught in
Cambodia / Can be reached at chingakham(at)yahoo(dot)com
Arambam Karamjit, Teacher SKN School, Nonthaburi, Thailand/Former Retail Outlet Manager,
Hang Ten Co Ltd, Singapore / Can be reached at ronin9992008(at)gmail(dot)com
Khwairakpam Sunita, Can be reached at sunita.khwairakpam(at)yahoo(dot)com