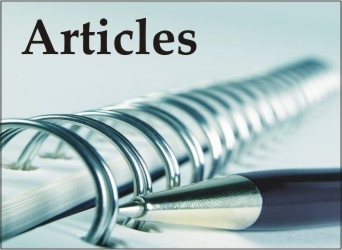 By:Sanjenbam Jugeshwor Singh  
It is said that "no atom bomb or a long range missile is required" to destroy a Nation, simply destroying Education is enough to destroy a Nation. Yes, In this day of  Internet  and  IT  of  21st   Century,  in  what  direction  our  Education  system  is treading? This is the question that many asked. Is the knowledge, the skill that our education induced to our youths good enough or compatible with the fast moving technology of 21st century? It seems that the present education system is not valued base system rather it's mark based education system. Because of this mark base education system, our youths are unable to cop up with any situation crop up at any point of time in our society which cause them frustration and depression. The beautiful Manipuri rhymes like "THATHA THABUNGTON….."NUNGSAO SARO URUM LEIMA CHANGKHARO……"  "CHONGNA CHONGNA   KAGERA THOUNA FABA SAKERA………" etc were replaced by Twinkle Twinkle  Little Star……Ba Ba  Black ship…….Humpty Dumpty sat on the wall……etc. Isn't the beginning of destroying our  cultural  heritage  based  on  high  moral  value  which  has been  transmitting through our rich tradition? Now a days, our children right from Primary level doesn't learn anything about our tradition and culture, if Im not mistaken (may be lack of my personal information & knowledge).  When we were in Class-I, we were taught  some  good  moral  lessons  like  "PHAJABI  GHARI  HURANBA"  "YAHOU NGANBA  HAKCHANG  FEI  KHONGHOU  HANBA  LAMJEL  THOI"  etc.  These days' children are taught anything in memorizing way of teaching. Heavy home works are being given to these young & tender children. Home works are being done either by parents or tuition teachers. Parents are happy when their children are given good marks by class teachers. But, is that mark, the mark obtained due to real work of the student? After day long hectic activities at the school, majorities of our students are send to private tuition. Why? Is it parent's aspiration of giving good education to their children to be a good citizen in future or children are not taught properly at the schools? Because of heavy academic schedule, they don't have time to play, talk with friends and parents (Except inside the van during going to schoolx
and  coming  from  school).At  the  same  time  they  don't  have  time  to  study themselves and do anything in their own ways, which slowly destroy the neuron of self-confidence from their early childhood period. As they grow and come to the higher classes, they themselves (even parents) always try to score good marks in the examination without knowing or understanding the value and concepts of the lessons they have gone through in different levels. According to experts, children needs proper rest and sufficient sleep for their all-round physical and mental development. But these young and tender children who need enough sleep are drag out from sleep in the very early morning at around 3; 30am for sending them to private tuition. Parents take them from one tuition center to another (at least two or three) before they go to school. Many of them are not willing to do this but because of their parent's pressure they are compelled to do so. After school hour is over (generally by 2; 30 or 3; 00 pm) they have to go for another series of tuition which will continue up to 8; 00pm. After day long hectic academic activities they are exhausted (physically, mentally) extremely. Then, soon after the dinner is over they feel sleepy and go to bed without opening the books or note books they copied at the schools and tuition centers. This process continue till the syllabus at the tuition centers and school is covered. However they don't have the time to digest themselves what teachers taught at the school as well as at the tuition centers. Because of this process, in spite of hectic academic activities they are unable to write well in the examination resulting poor performance when result is out which is out of parent's expectation. Parents are unhappy with this and started scolding their wards using possible language. Whose fault is this? Is it the fault of children or parents? Answer may be decided by general public. This is not only in school examination but also in Board's examination of Class X and XII. Some learned educationist and experts termed this system as the "System which damage the Neuron of Self Confidence among our youths". Is it right or wrong public will decide.
Writer can be reached to:[email protected].
Or WhatsApp No: 9612891339.