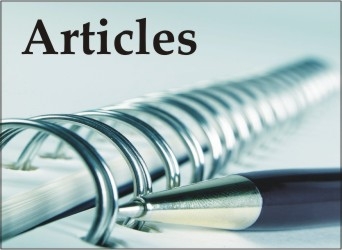 By: Sheikh Noorul Hassan,
Freelance Journalist cum social entrepreneur & political analysts.
The demographic components of Jiribamcan be jotted as-
A)     Bengali speaking community(both Hindu and Muslim)- constitutes the largest/majority populated community,
B)     Tribal community- constitutes third largest populated community,
C)    Manipuri Muslim – constitutes least populated community and
D)    Meitei community- constitutes second most populated community.
In spite of having the largest population since independence, Bengali speaking community are at the bottom of the socio-economic strata in Jiribam as well as in the state.
The first three communities are having the more or less similar socio-economic condition. They constitute the neglected part of the JiribamAssembly constituency. Since independence the so called jiribam people's representatives havebeen neglecting these communities in all spheres of life as well as in respect of their democratic rights assigned by the constitution of India.
Even the basic fundamental rights as enshrined in the constitution of India have remained a distant dream for these communities living in Jiribam.
Right to land is a basic right of every human being but in the case of Jiribam, these Bengali communities are not entitled to own land in their names. Thus they are denied of their right over property. Is this a policy of marking them/branding them as Bangladeshi immigrants by some groups/individuals with hidden agenda?
The entire Jiribam area is having only two numbers of government Primary Health Centres. Even though one district hospital is being constructed with a huge expense of money, it is not functional yet. People are to come over to Silchar for minimum medical treatment. Many people have lost their lives due to the unavailability of quality health care facility.
In the entire Jiribam area there is only one aided college and two higher secondary school. All others primary and lower primary schools are non functional. Most interestingly there is only four high school in Bengali speaking communities and Tribal community habitat area. Under the right to education Act (2009), children within age group of 6-14 shall be provided free and compulsory education but due to non functional of government primary and lower primary schools, it is still a dream for the children of these communities to get basic education. Hence the Mid-Day Meal seems to be not reachable to the most deserving children of this locality.
There is no properly maintained motor able road beyond  Dibong. Under PMGSY in the name of constructing and maintaining roads every season huge amount of money is being released but in reality there is neither construction nor maintenance of road takes place in Jiribam. Jiribam is often referred to as a place where contractor earns millions without doing any work (akash bill). There is an apprehension amongst the people that without the knowledge of local MLA, this corruption cannot be practiced. Even the PWD roads are not properly constructed and maintained, Is government not known to this hard reality?
The communication and public transportation is one of the biggest challenges for the general public of Jiribam living in the interior area. But no substantial steps have been undertaken by the government so far.
Even after 70 years of India's Independence, sanitations and availability of/provision for clean drinking water for the people of these communities in jiribam is still not available. There is a budget allocation for sanitations and clean drinking water supply but it never reaches to the downtrodden sections of society.
Various people oriented Central government schemes are available only on paper and not on the ground.The number of people from this community is also lagging behind in terms of enrolment in both state and central government services. There is no organised industry/market available in Jiribam. Most of the people are living as daily wage earner. Most of the Jiribam rubber plantation is owned by big politicians of ImphalValley and contractors.
Most of the state government officials are bias towards these communities (Bengali,Tribal and Manipuri Muslim), hence there is a hostile environment. Most of the high ranking state government employees posted in Jiribam   works in favour of local MLA and they act as an agent of local MLA during Assembly election.
Huge land has been taken over by the state government for tea plantation but it is not functional and these lands has been encroached by some individuals who has nexus with the politicians. There is a hidden agenda to construct Private Township by these individuals on these lands but government has remained deft, dump and blind on this issue. The same is with paper grip mill.
Law and order situation in Jiribam seems to be very chaotic. In every state Assembly Election, state forces are openly manipulated by the local MLA in his favour. The operation of gang during election is a very common feature to suppress and oppress these communities. Since independence adult franchise has never been free and fair in Jiribam.
Jiribam has its special strategic and geographical location, because of which it is one of the major heart line of entire Manipur. Most of food items as well as non-food items are passed through Jiribam to reach to the mainland of Imphal, yet all will be astonished to see the pathetic road connectivity, which has created more inequality in terms of development of Jiribam compared to other parts of Manipur.