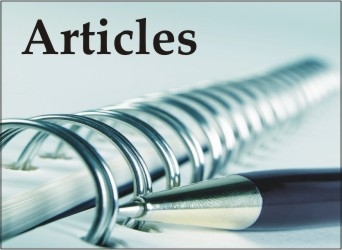 By : Loitongbam Iboyaima Singh
Knowledge and skill are fertilizer of economic growth and social development for any country. Countries having higher level of skills are more developed in all respect. In any developed country, no question arises native and foreign people who have skill in any trade, because of initiating to produce their own production. The idea of their practice is import the human resources and export the production for the economic growth and social development.
India have 605 million people below the age of 25. They can act as agents of transformation, by being empowered with various employable skills which will enable them to make impact not only on their lives but also on the lives of other individuals. The recently approved Pradhan Mantri Kaushal Vikas Yojana (PMKVY), is a flagship scheme for importing skill training to youth, focussing on improved curricula, better pedagogy and trained instructors. The training includes soft skills, personal grooming, behavioural change at all.
Prime Minister Narendra Modi launched Skill India Mission on 15th July 2015, on World Skill Day. While launching the Mission he said, it is aimed at providing vocational training to youth across the country. Prime Minister said "If China is like a 'manufacturing factory of the world, India should become the 'human resource capital' of world. That should be ever target and we should lay emphasis on that. The world needs skilled people. There is a huge job market. We must map the needs and train our youth accordingly". He said the Mission is not only limited to skills but also to encourage entrepreneurship. Through the skill India Mission, the Government is aiming at providing vocational skills to over 40.02 crore people in the country by 2022. The Prime Minister said India has the potential to provide work force of about 3 to 5 crore to the world if the capabilities of the country men are honed through proper and dynamic training in skills.
National Skill Development Mission which seeks to coverage, coordinate, implement and monitor skilling activities on all India basis. It initiates to make network for creating skill man power in India with all ministries government of India, corporations and private sector skill initiative.
Previous government launched "National Skill Development Mission" consisting following institutions:
i). Prime Minister's Council on Skill Development (PMCSD)" under the chairmanship of Hon'ble Prime Minister, for policy direction and review spectrum of skill development.
ii). "National Skill Development Coordination Board (NSDCB)" under the chairmanship of Dy Chairman Planning Commission to enumerate strategies to implement the decisions of P.M's Council.
iii). "National Skill Development Corporation (NSDC)" a non-profit company under the Company Act, 1956. The corporation is being funded by trust "National Skill Development Fund" to which Government has contributed a sum of Rs. 995 crores from other governments, public sector entities, private sector, bilateral and multilateral sources. The corporation is expected to meet the skill training requirement of labour market including that of unorganized sector. The objective of NSDC is to fulfil the growing need of skilled manpower in the country mainly by fostering private sector initiatives in skill development.
The salient features of NSDC are:
1. Upgrade skills of work force through significant industry involvement especially forunder privileged sections and backward regions of the country.
2. Enhance, support and coordinate private sector initiatives for skill development through public-private partnership (PPP) model.
3. Prioritize initiatives that can have a multiplier or catalytic effect.
NSDC will play a significant role in some of the essential support services like curriculum, faculty and their training, standards and quality assurances, technology platforms, student placement mechanisms and setting up standards and accreditation systems in partnership with industry associations. All these with participation of industry would improve the quality of human resources.
The National Policy for Skill Development and Entrepreneurships, 2015 launched by Prime Minister Shri Narendra Modi focuses on apprenticeship as one of the key components for creating skilled manpower in India. It is for the first time that a scheme has been notified to offer financial incentive to employer. The scheme has an outlay of Rs, 10,000 crore with a target of 50 lakhs apprentices to be trained by 2019-20. Apprenticeship Training is considered to be one of the most efficient ways to develop skilled manpower for the country. It provides foran industry led, practice oriented, effective and efficient mode of formal training. The policy purposes to work pro-actively with the industry including MSME to facilitate tenfold increase opportunities in the country by 2020.
The Skill Loan Scheme is prepared to recognise and provide skill to 24 lakh youth who lack formal certification, such as workers in vast unorganised sector. Such skilled workforce could be employed anywhere in the world and encourage entrepreneurship to create more jobs at home. Special camps are being organised with Nehru Yuva Kendra Sangathan to build awareness of the program.
The Ministry of Skill Development & Entrepreneurship has formulated a scheme title "Skill Development in  34 Districts Affected by Left Wing extremism" under the scheme, 68 Skill Development centres (SDC) at the rate of 25 DCs per district and 34 Industrial Training Institutes (ITIs) have been approved for 34 districts those are 1 district in Telangana, 6 districts in Bihar, 7 districts in Chhattisgarh, 10 districts in Jharkhand 1 district in Madhya Pradesh, 2 districts in Maharastra, 5 districts in Orissa, 1 district in Uttar Pradesh and 1 district in West Bengal. The scheme is operational since 29 March, 2010 in 34 districts of 9 states. Operation of all institutes is under State Government. Five ITIs out of total 34 and Ten SDCs out of total 68 have been established under the scheme in Orissa State. They are operational at present and have admitted the first batch of trainees. Employability of trainers arises after successful completion of training. The Scheme is implemented by Directorate General of Training (DGT), Ministry Skill Development and Entrepreneurship (MSDE) collaboration with concerned State Government. The officers of DGT hold regular review meetings and follow up action taken accordingly.
President Shri Pranab Mukherjee inaugurated the first edition of "Indian Skills Competition" on the occasion of "World Youth Skill Day" 15 July2016 in the gracious presence of Union Ministers Shri Venkaih Naidu, Smt. Irani, Shri Prakash Javadkar, Dr. Jitendra Singh and Raji Pratap Rudy. It is also the first anniversary celebration of Skill India.
On the occasion of the first anniversary of the "Skill India" initiative, Ministry Skill Development and Entrepreneurship (MSDE) also announced the launch of five major initiatives reinforcing Ministry's commitment to the youth of India. These initiatives and Pradhan Mantri Kaushal Vikas Yojana, India International Skill Centres, Indian Skills Online and a Labour Management Information System (L.M.I.S). These initiatives were launched by the president Shri Pranab Mukherjee. On the Day, it was announced that 50 India International Skill Centres is scheduled to be opened by the end of this year. In the initial phase, 15 centres have been launched by the president, across the following eight sectors those are Domestic Workers, Healthcare, Retail, Security, Capital goods, Automotive construction and Tourism and Hospitality. This will be set up through National Skill Development Corporation (NSDC) and will be implementing the Pradhan Mantri Kaushal Vikas Yaojana (PMKVY) and Pravasi Kaushal Vakas Yojana (PKVY) to youths seeking global mobility for jobs. The Ministry of External Affairs (MEA) shall provide support for Pre-departure Orientation Training, which includes languages and soft skills training modules. The first 15 will be the following states: Uttar Pradesh (6), Kerala (2), one each in Jharkhand, Bihar, Andhra Pradesh/Telangana, West Bengal, Maharashtra, Punjab and Rajasthan.
India Skills is a national competition steered by Ministry of Skill Development and Entrepreneurship (MSDE) and National Skill Development Corporation (NSDC) to select the best talent who will lead India's participation at the biennial World Skill International Competition scheduled at Abu Dhabi in 2017. In order to select the best talent to present India at India Skills. MSDE and NSDC have completed morethan 80 regional competitions in 24 skills/trades includes hair stylist, welding, car painting, auto body repair, graphic designing, robotics etc. Nearly 4820 candidates registered to participate in the competition this year. The competition had been concluded on 17th July 2016 with a closing ceremony.
Recently West Bengal Chief Minister Mamata Banerjee "Welcome' all companies to setup to skill development centres in the ITIs and polytechnics which the Bengal Government signed an MOU with Tata Metallic in this regard.
"If others are interested to set up skill development centres in the state then they are welcome. You will get skilled labourers", she said. Further she said that the state has a land bank and talent.
The agreement was signed at Nabanna between Director of state technical education, training and skill development department and Sanjive Paul, M.D.Tata Metallic, Under the agreement, Tata Metaliks will set up a skill Development centre at ITI Midnapore to import employment based skill training. To begin with 1200 students would be trained every year without charging any additional fees.
The training would be conducted for five trades namely plumbing, electrician, carpentry and scaffolding, beauty and wellness, hospitality housekeeping and security unarmed security guard.
M.D. Tata Metaliks said that training would begin immediately. Jobs would be arranged for around 70 percent of the training students.
In the past five years the number of ITIs have been increasedform80 to227 and number of polytechnics have been raised from 65 to146. The State Government has already launced "Utkarsha Bangla", a scheme aimed at skill development leading to employment.
So on, other states are also taking initiation sill development programme under the umbrella of "National Skill Development Mission". In Manipur, a skill development centre is running named "JCRE Skill Solution". It is an initiative by BIG Concepts Foundations Pvt. Ltd., the first NSDC certified training partner in Manipur. The said centre is a registered skill Training provider under Ministry of Labour & Employment, Government of India. It envisions in enhancing employability of its trainees through quality training of international standards and facilitating sustainable livelihood for youths of Northeast India. The courses of the training are Diploma in Computer Application (DCA), Beauty and Welles, Construction, Hospitality/Hotel Management, Plumbing, Retail, Tailoring, Accountancy & Tally, IT Fundamentals, Travel & Tourism and Soft Skills & Spoken English.
Skill and entrepreneurship development is one of the high priority areas of the present government. Ministry of Skill Development and Entrepreneurship, is to play a critical role fulfilling the objectives of the "Make in India" campaign, a major initiative to turn India into a major manufacturing hub. The ministry is to play pivotal role in creating a skilled workforce to meet the demands growing economy in different sectors including manufacturing sector.