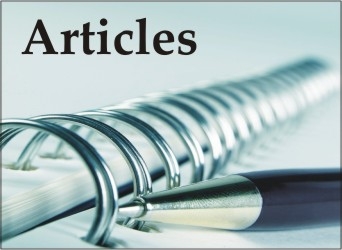 Having no intention to create issues or to gain any personal fame by writing this article but it is just to impart awareness to the general public and concerns over the responsible authorities, I am writing this article to draw their kind attention, initiation and intervention to sort out amicable solutions to this trending issue of illicit selling of Serum Albumin Infusion in black market under the counter in Manipur and other states.
I am a spinal cord injured patient lately admitted to RIMS for the possible bed sores treatment and therapy and after few investigations, I learnt that my serum Albumin level was drastically dropped down due to infection and other related factors thus left me unfit for any anaesthetical procedures. The fact that I learnt is that insufficiency of this Albumin in the body leads to weaken immunity, delay in wound healing and higher chances of catching infection as in my case. Henceforth, Albumin infusion is prescribed to boost the level up. At least 4/5 bottles of 100ml 20% Albumin infusion are required to boost 1 unit. This serum protein Albumin is also prescribed to many patients suffering from dialysis, burn, shock and other chronic patients and indeed it is categorized under life saving drugs. 
The actual problem about this serum protein is that it is unavailable at the open market but available under the counter at every pharmacy located near hospital premises selling illicitly up to Rs. 2000 more the quoted MRPs. When I dig out the reasons behind this illegitimate issue, I learned from the news source that there is acute shortage of Human Albumin Serum across the country. The pharmaceutical companies making the drug have stop supplying in the Indian market after the price of 100ml Albuminvials wereslashed from nearly Rs.6500to Rs.2500 under the latest Drug Price Control Order (DPCO) for essential medicines issued by the National Pharmaceutical Pricing Authority (NPPA) under the Government of India. This has given an opportunity for the Albumin to go gray elsewhere.
There are many poverty stricken patients in the Burn Ward, RIMSwho are suffering from burn and shock injuries that require Albumin infusion to be administered for their treatment. And many have to purchase this drug from any available sources in black in larger than life situation spending extra thousand or two against the MRPs. And my patient next room sold their only oxen they have for farming to meet the needs thus making the victims more victimized time and again by such discrepancies.Neither had we procured the birth right to get treatment following the illness due to such illegitimate business nor do we hardly sense any concerned authorities taking up measures to curb this problem? No voices rises, all are blindfolded and who cares who but I am thinking about the people who worried about their illnesses and those people doing under-the-counter business over their illness. This is indeed very ironical.I am hopeful that only the media houses can take a dig into this prevailing issue and spread the awareness to the masses.
By: Hijam Joychandra