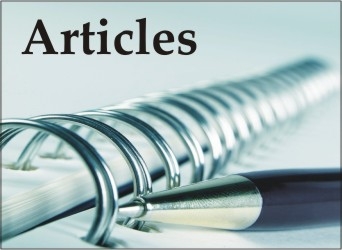 By: Kh. Ibomcha
Sending a non-Kanglei face to represent Kangleipak for Femina Miss India contest speaks volumes about the business of beauty pageant and colonial govermentality. From an ordinary assessment it can be inferred that the act was committed as an effort to impose the Indian notion of beauty upon the physical, cultural and political ethos of Kanglei people. It is like hunting for a good-looking fair black, or rather a big eyed Meitei nupi.
This cannot be taken as some sort of logical fallacy, for in this seemingly illogical act of hunting for a black lady with whitish complexion lies their true ends. As they have chosen a mayang nupi as Miss India Manipur, the pageant in no sense can be taken as mere selection of beautiful girls primarily focussing on commonly accepted universal aesthetic criteria.
This is one of the many ways of imposing Indian aesthetic notions heavily based on Indic values by transfiguring our phenotypic assets by Aryan physical composition. This falls nowhere near the idea of India as land of heterogeneous culture. Instead, it evidently reflects the stubborn Aryan hegemony doing now over the people from other culture, specifically the people from the periphery.
No wonder, what they categorically long for is to sell to every contestant the idea of 'being Indian' as 'being Aryan' by deceiving the people of different racial origins into believing the 'Indian looks' as the only criteria of beauty. So their selection of a Punjabi girl to represent Kangleipak, in many sense, is no less than racial extermination.
Although India play acts to be proud of its cultural and anthropological diversity, it never accepts our face (oriental face) as typical Indian look. What they consider typical Indian look is strictly characterised by Aryan phenotypic assets.
That Nirmit Kour Ahluwalia succeeds Soibam Kanchan as the new miss India Manipur to represent Kangleipak in Femina Miss India 2108 says that the organizers of the contest do not appreciate our face in Indian popular culture.
This clearly shows that they do not accept our face as Indian face. It thus alienates the concept of beauty from the body of Kanglei women making them feel the need of transfiguring their body to conform to Indic idea of beauty.
In such case, do we need to go for sorts of cosmetic surgery so that we can widen our eyes and lengthen the nasal bridge to look very much like the face of a typical Indian? We, of course, won't like it, if we understand where we stand now as a people, but for those who want to racially and culturally homogenize the body population of India the answer must be "they do need it".
However, it is not possible for them to change the nose and eyes of every one of us, so what is the nearest option laying ahead is to control the population by redefining the notion of power where the idea of power is widened to include the forms of social controls in institutions such as beauty pageants.
This will self-regulate people's behaviour to conform to the values, belief and norms of the racializing subjects, producing themselves to be best suited to fulfil the government's policy. In other words, it can be taken as a strategy or a technique, subtle yet powerful, to push down the spark of freedom burning in the eyes of the people of the region and make the region governable.
Why they did so, sending a non-local to Femina miss India, is not for nothing. This act is reconstructing a new meaning, rather than simply conveying the meaning of the action as has been discussed abundantly in preceding paragraphs. Now we need to ponder on how it will change the mind of the racialised, the Kangleichas, particularly our youths who are fashion aspirants.
This will encourage our youths accepting Indian values shunning the values that constitute who they are as a people. In this process, when it reaches a stage, they won't even mind to erase the contradictory line they must draw between them and the people took as the other resulting in shunning their authentic being which is historical.
It may be a tall claim to say that, if we let it go without any concrete intervention from societal level, it will make us willingly support the cultural domination of the racializing subjects so that their imposed worldview will become our accepted cultural norms.
If we reach that stage, no more they need to preach us the idea that a face needs big eyes and high and pointed nose to be beautiful. Instead, we will even go for rigorous cosmetic surgeries to modify our face to look like a typical Indian.
This will also justify political and economic status quo that benefits the racializing subjects. With the domination rotating a complete circle, the desire of freedom which we see now in our youth's eyes will be automatically blown out. Now that we have accepted Indian values, even their phenotypic assets as our own, we will have become a people easily governable, who can be carried to whatever direction they want to lead towards.